Pokémon GO: how to capture without leaving your home?
Pokémon Go has become a global attraction, but that doesn't mean everyone has equal access to the game. Those who live in large cities will find many more Pokémon, Pokestops, and Gyms in their area than those who live in suburbs and rural areas. City dwellers therefore have a huge advantage over all other players.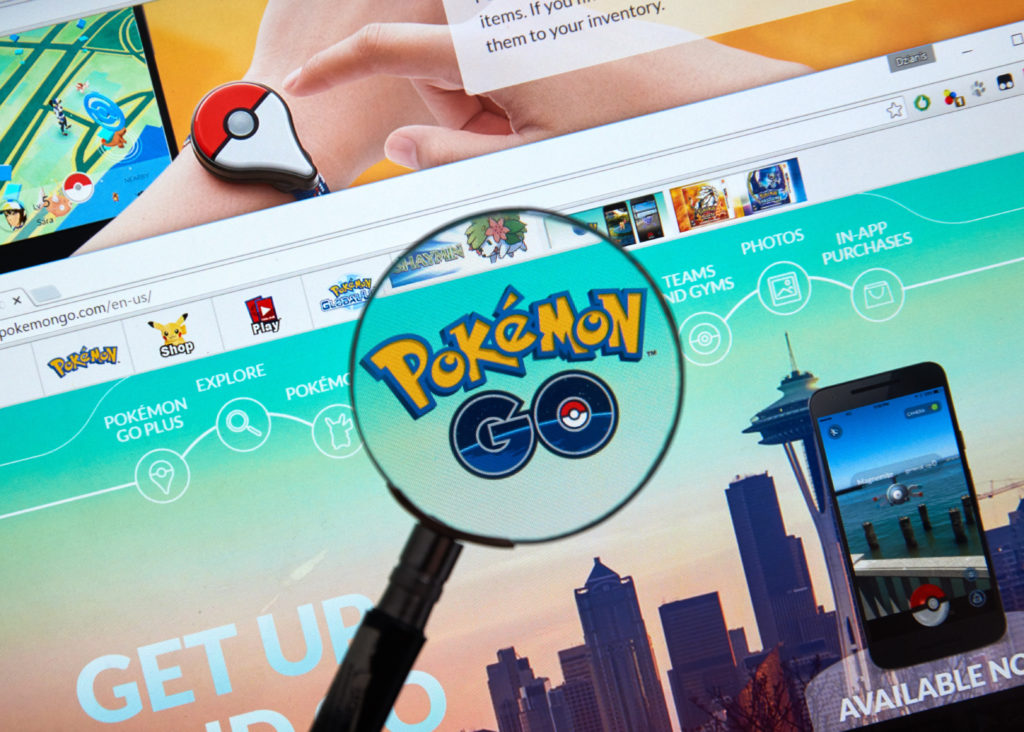 How to play Pokémon GO on your Windows PC in 2021
Playing Pokémon GO in the wild can be dangerous. But there are ways to catch Pokémon's from home, using your Windows PC and free tools. So, would you like to play Pokémon GO without becoming one of those zombies that stumble through cities around the world these days?
Pokémon GO is augmented reality versus virtual reality: what's the difference? What are all of these "realities" and how will they affect you over the next few years? Well, within days of its release, some players got into serious trouble walking through dangerous neighborhoods, discovering dead bodies, or being robbed. You don't want to be one of them.
Pokémon Go, the fastest mobile game to hit $ 500 million in revenue, has managed to expand its user base, and the number continues to explode on daily. The overall appeal of the game is phenomenal. As such, iOS, Android, or Windows OS user are busy figuring out ways to make the game run on their version of the OS.
To learn and successfully finish the entire process, the guys from Techcult have written an awesome article Here.
How to Change Your Location in Pokemon Go Using a GPS Hack – VPN!
If you live outside of a city center, you might have a hard time finding Pokémon, Pokestops, and Gyms. Find out how to change your location on Pokémon Go with this quick GPS hack.
Due to the ongoing pandemic, Niantic has made it easier to play Pokémon Go from home by offering a range of incentives. You can use them with Pokémon Go GPS spoof to keep playing even when you're confined to your home.
By using a changing location app, you can trick it into believing you are somewhere where you are not. This GPS hack for Pokémon Go means that you can, for example, hunt and fight in Central Park in New York City from anywhere in the world.
Also, if you travel a lot, you can use a VPN to connect to your regular Pokémon Go location and avoid missing out on local Pokémon Go and Rare Pokémon events. A VPN connection also helps you bypass technical issues that often arise during gaming.
Pokémon Go tips and tricks when using a VPN
Pokémon Go can detect if your device's IP address does not match your GPS location. This is where the VPN comes in. A VPN encrypts all your Internet traffic and routes it through a server to a location of your choice, masking your IP address. This hack works with VuzeVPN.
Tip: If you are not sure of which VPN to use, you can try a premium VPN for free for 7 days with VuzeVPN's free trial.
Once you've signed up for a VPN, choose a server near where you want to hunt and connect to it. VuzeVPN has a ton of servers all over the world, including the US!
Once everything is in place, open the app and set a location. With the VPN enabled, open Pokémon Go and you should see Pokémon's nearby!
Pokémon Go Spoofing FAQ
Can I play Pokémon Go without moving?
You can use the above VPN spoofing method to play Pokémon Go anywhere you want without physically moving or leaving your home.
Niantic has also made changes in light of the COVID-19 pandemic to make it easier to play from home. They suspended events that called for large gatherings of players and compensated by increasing the amount of Pokémon found in the wild, in addition to a few other incentives.
How can I play Pokémon Go on a PC?
You can play Pokémon Go on a PC using an Android emulator. Bluestacks is a popular choice, or you can try a developer option like Android Studio. You will need to follow the same steps outlined above to spoof your GPS location and IP address.
Can I use a free VPN to spoof my location on Pokémon Go?
It is possible, but free VPNs tend not to meet the privacy and security standards of their paid counterparts. They often leak data that can reveal your true location, such as DNS queries and WebRTC connections. Free VPNs also tend to have far fewer locations available, which limits where you can hunt for Pokémon.
Beware of free VPNs that track your online activity and sell the data to third parties. Some free VPNs are just honeypots with malware payloads, so be careful!
You will have a much better chance of changing your Pokémon Go location with a higher quality VPN.
Change your location in Pokémon Go from anywhere today!
You don't have to lose access to your regular arenas and rare Pokémon when traveling overseas or having technical issues. A reliable VPN redirects your traffic through a local server to improve your connection and give you a more enjoyable game. Additionally, you can use a GPS spoofing app to change your Pokémon Go location when you are abroad. Keep in mind that the latter option is considered cheating by Niantic and may get you banned from the app.
VuzeVPN has proven to be the best choice for Pokémon Go with its large selection of high-speed servers and strong encryption that quickly masks your IP address. Even if your geo-spoofing attempts don't work, you can get a full refund because the provider's 30-day money-back guarantee lets you test VuzeVPN's IP masking without taking any risks.