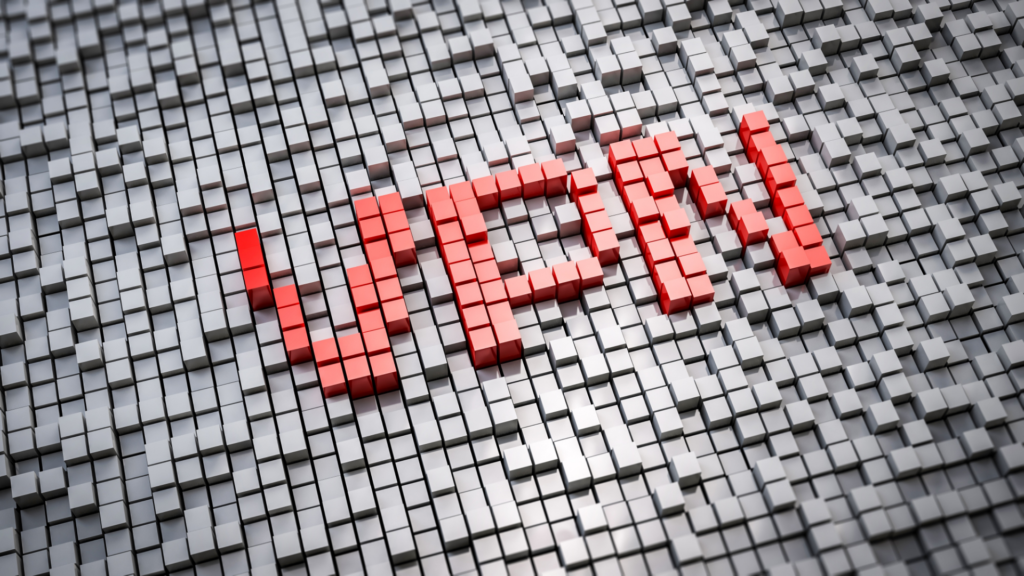 Nowadays, more and more people all over the world are using a VPN (Virtual Private Network). They simply do it for their online protection, to ensure anonymous browsing on the Internet, be able to choose the right server locations or to avoid censorship and country firewalls (China is a good example of this).
VPN: What real use?
If in the past we had the image of VPNs reserved only for experts or employees of certain companies, this is no longer the case. There has been a real awareness among the general public about the possible dangers of an unsecured connection, especially when using a public wi fi. The existing concerns of people today and the simplification of the use of these tools has greatly helped the growth of this industry. Because the VPN industry has indeed been booming, and all of its players are bringing their solutions forward to ensure DNS leak protection. And these solutions are often paid for.
So why not go for a free VPN plan?
Simply because the risks involved are not worth it.
Before getting to the heart of the matter, let's briefly review what a VPN is. This is a computer system, which today takes the form of software or an application, which makes it possible to relocate the Internet connection from one's computer or mobile device to a remote server. The best free VPN then takes care of encrypting the data that passes between the remote server and the user's computer, so that it cannot be hijacked.
If you are currently looking for the best VPN to surf, download or play online free and without constraints and data limit, you may have seen that free VPN and paid VPN offers coexist. Therefore, is it worth investing a few dollars in a paid VPN?
Why Use a Paid VPN to get Unlimited VPN?
There are a huge number of VPN providers on the web. So it's hard to choose. This is why a lot of people are asking a simple question – Why use a paid VPN?
The answer to this question is very obvious to those who work in computer security or know a lot about VPNs and other online security measures (including the necessity of having a hotspot shield and removing data cap limit), but it is less obvious to the rest of the population. So, my article will try to explain these reasons.
The most important thing to be noted is that to provide and monetize VPN service, any serious VPN provider has to charge its users (having their own server and infrastructure costs) but offering in return a risk free experience.
So how do the free VPN providers do it?
Free VPNs don't have a lot of ways to generate income. The most honest free VPN providers are the most restrictive. The free versions limit the speed and bandwidth of their servers to a few hundred MB. Which is barely enough for free users to view a limited number of websites or videos online, for a few hours. There are also VPN providers who do not hesitate to integrate trackers into their applications, or even to install malware. Last but not least, when it is not the user's wallet that is targeted, it is their valuable data that is the source of profit.
Free VPNs are often used for cybercrime, so many times the IP addresses of a free VPN provider are already blacklisted by many websites
Considering that a lot of free VPN companies are owned by people who don't disclose their identity they don't keep logs of your connections and don't pay attention to the fraudulent activity being done in their tunnels. These free VPNs are often used for cybercrime reasons. As a result, all of the IP addresses of these free VPN providers are often blacklisted and blocked by all major sites, which means you won't have access to those sites either.
The advantages of choosing unlimited VPN over a free VPN
A paid VPN guarantees you VPN Unlimited at a high connection speed
Free VPN providers cannot guarantee faster speeds when their networks are saturated. By consequent, your experience using a free VPN, especially during peak hours, will be a slower internet connection with a free VPN than without using a VPN.
With a paid VPN, you can be sure that your connection speed is at least as fast as the speed you get without a VPN. Although, with VuzeVPN for Windows your connection with is even faster than if you are not using a VPN, in cases where you are browsing websites by connecting to the server in their country.
A paid VPN guarantees the stability of your connection
If you've used free VPN services before, you probably remember that you often lose your connection, have issues with downloads, or disconnecting your VPN always happens at the wrong time. Free VPN providers often experience many technical problems with the connection, due to the inability to manage their technical capacity and having accepted more VPN clients than their systems can technically handle. This saturates their networks and makes the connection very unstable.
With a paid VPN, you are always guaranteed a stable and secure connection, private internet access with no limits and VPN split tunneling.
Is it safe to use a Free VPN?
VPN is easy to set up and you don't need any technical knowledge to start using the service
Free VPN providers are often quite complex to set up and do not necessarily allow a VPN connection to be established; you need at least a minimum of computer knowledge to know-how. Also, paid VPN often provides customer support, being there for you and answer all your questions.
With a free VPN, you run a great risk that your account could be spied on or possibly hijacked
Using a free VPN without knowing the person or company behind the service and their reasons for offering it to you for free (because nothing is ever free) is very dangerous and can do you a disservice. Instead of protecting your online transactions and the data you transfer, you disclose all of your internet browsing and transaction information to third parties who may use it for unlawful reasons. We strongly recommend that you be careful with these free services.
VuzeVPN, best VPN for Windows
When you use a paid VPN service like VuzeVPN, you know who we are and you agree to have read our Terms of Service, with all the clauses on confidentiality and data used by both parties, offering 30-day money back guarantee and free trial included. VuzeVPN is a real business brand, which complies with all international laws and regulations.
VuzeVPN provides its users unlimited data and security measures that identify any potential customers who attempt to register with a false identity, or those who use our services for illegal activities. VuzeVPN does not support cybercrime and never will. We take our work very seriously to protect our customers in the best way possible!