Why pay when you can have it for free on the Internet?
Since late 1990s, the Internet has been the scene of promises of free access: many companies offered and still offer services (and sometimes even goods) completely free of charge. However, there are almost always competing paid offers that are sometimes just as successful. Why is that?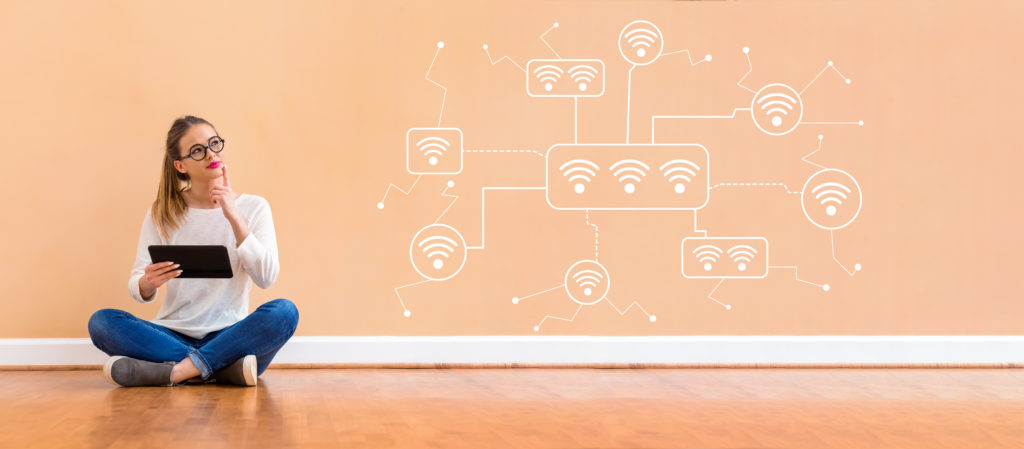 What is really free?
Let's start for example with Facebook (Meta). We do not pay to use the social network, but the company does have a profitability objective. Maintaining such a service is relatively expensive: you have to pay for servers, storage space, e-mail routing services, domain names, but also development time, customer support response, accounting, etc. It is therefore impossible to provide such service without generating income.
To make money, even if the service is apparently free, Facebook sells something: its users. Facebook's objective is to get to know you better: it knows your desires, which sites you visit, your projects, your purchases… Once you have been profiled, Facebook helps advertisers to target you, they can target an audience with precision.
As Facebook is owned by the same company as Instagram, Messenger and WhatsApp, public and private data from these sites are combined for more effective targeting. If you are an advertiser, you can choose, for example, to target only women aged 20 to 30 planning to start a business, living near London and having recently played video games. The advertiser then pays for each visitor that Facebook sends to them.
Clearly, in the free model, you are not the customer of the service. The real customer is the advertiser. The model therefore consists of knowing everything about users and exploiting their personal data (and sometimes intimate data: conversations, data defined as not shared, etc.) to sell advertising at the best price.
The advertiser then passes on the cost of the advertising in its commercial offers. You therefore indirectly pay for the service in the goods and services you consume.
What about Google?
Google uses a somewhat similar model. It is now one of the most powerful advertisers in the world, thanks among other things to the amount of information it has accumulated on its users. Google is highly used in most Western countries (except Russia, China and a few other small countries): it answers your searches with Google Search, it's in your pocket with Android, it's in your living room with Google Assistant, it's on your TV with YouTube, it manages your e-mails with Gmail, your Internet browsing with Chrome, your travels with Waze, it tracks your browsing with Webmaster services, etc.
In addition to that, it also offers so-called freemium services, ie free with a high-end paid option, with Google One, and professional services with Google Cloud (and others). So it's a hybrid model.
What are their advantages?
That said, for Facebook as for Google, the free model has undeniable advantages:
Monitoring users and their practices makes it possible to know what is used, what is appreciated, who is sought after. Thus, these companies are developing ever more efficient services, some of which are sometimes a decade ahead of the competition.
Everyone can have access to their tools. Poor, rich, young, old… Unlimited possibilities.
These are services that cost nothing and can also be consumed almost without limit. Never Google.com will tell you that you did too much research today, never WhatsApp will count the time you spent exchanging messages with your loved ones.
What about paid models?
Some companies communicate that your personal data does not interest them. Often these companies ditch the free model with advertising for a paid-only model, possibly with a trial offer.
This is for example the case of Apple, which has always offered products and services that are more expensive than the average, but which (according to the policy which is presented to the public) does not seek to increase its profits by reselling the personal data of its customers. The services developed by Apple (iCloud, Apple TV+, Apple Music, etc.) do not present advertising, except for a few very specific self-promotion operations.
Attention, this is not a guarantee that your privacy is preserved: when you buy an Apple product, to benefit from all the functions of its voice assistant Siri, you are invited to accept that Apple listens to what is happening around of your device. Several people have testified to having worked for Apple with the mission of transcribing conversations captured by Siri, sometimes conversations that should never have been heard by a third party.
While this is also most likely the case with the other assistants, the difference is that if you opt out of being listened to, you still have access to almost all of the service.
Among the advantages of the paid service, there is also a greater comfort of use. In most cases, when you pay, you get better tech support and no advertising.
Hybrid model
Internet has seen the birth of idealists: people who rejected the idea of creating a business to get rich, academics dedicating their lives to technology, enthusiasts accepting to live with the minimum to advance humanity. It's crazy, hard to believe in this world, but it's a reality you've probably been part of before.
Wikipedia, Firefox, GNU/Linux, BSD, Signal, LibreOffice… These names may speak to you, you have probably already used some of them (consciously or not): Wikipedia is the largest encyclopedia written by humanity, Linux runs your Android phone (or BSD if you use an Apple device), Firefox is one of the most used web browsers on the Internet, Signal is a messaging system equivalent to WhatsApp, LibreOffice is an office suite that competes with Microsoft Office. All these services, software, technologies are not only usable for free, but also largely free of rights (with certain limits), and mostly without advertising.
That said, for them too, to develop, maintain, exist, costs money. A lot of money! The foundation administering Wikipedia mentions several tens of thousands of euros per year just for the servers, to which are added several hundred employees and various costs that are difficult to imagine for a free service. And yet, the foundation has not gone bankrupt, the site is working well and users are able to use their service without being bothered by advertising or having to pay a subscription.
The subtlety of this model is that the service is usable for free, but is not free. It works on the basis of donations, like an NGO. When you have the means, all the services, software, technologies called "free" invite you to consider them as paid services. You pay what you want, within reasonable limits, and your contribution benefits all users. This is also the reason why Wikipedia occasionally displays banners inviting you to donate.
What about VuzeVPN?
VuzeVPN offers a free offer, with limited functionalities, and a paid offer. A free-trial version is also available for users to test the product before buying.
The most important thing to mention here is that to provide and monetize VPN service, any serious VPN provider has to charge its users (having their own server and infrastructure costs). However, a risk free experience is offered in return.