VPN free trial: best option to test before you buy in 2022
VPN providers allow you to browse the web anonymously and securely. They encrypt the data that travels between your computer and the server you connect to, hence their name: Virtual Private Network.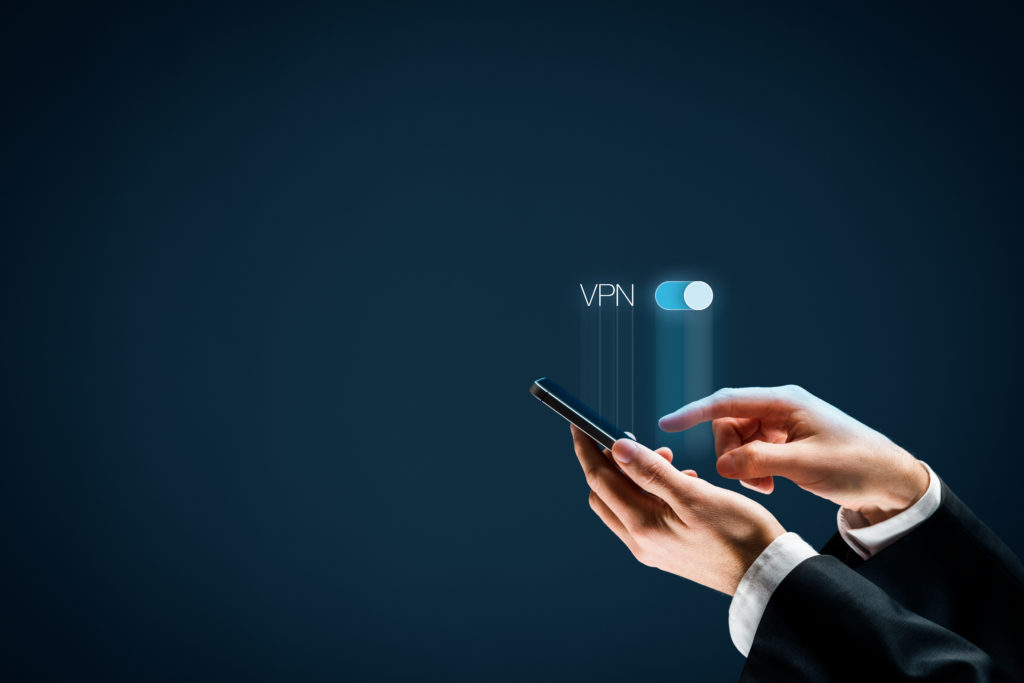 As we previously mentioned in our posts, you can use a VPN for business and/or personal use. The services they offer protect your privacy by preventing your ISP from monitoring your web activity.
Searching the web for the best VPN service, you have for sure noticed that their number could be in fact overwhelming. So what choice is there to make?
Why do VPNs offer free trial versions?
Sometimes it's hard to envision what our life will be like in a few weeks, let alone a year or two. So we understand why a long-term commitment to a software like VPN can seem scary, especially if you've never tried it.
Fortunately, most of the more popular VPNs offer free trials. This means that you can try the best services on the market without paying a dime or sacrificing quality.
For VPN providers, it is a business practice to attract new customers by having them test their service without any risk or commitment.
Beware of free VPNs
Always be wary of "free" products and services, and VPNs are no exception. While some free VPNs can be quite effective, not all are able to meet your needs. Many VPN services claim to be "free", but still take something from you, even if it's not money. They can, for example, sell your connection to other customers. Others even monitor the sites you visit in order to pass this data on to marketing agencies. In other words, you might think that your online activity is protected by these free tools, when in reality it is even more compromised.
Free VPN vs Paid VPN
In case you did not already read our dedicated article, I will briefly explain here what the main differences are.
When using free VPN services, you should exercise caution. A study of 300 free VPNs a few years ago showed that a large proportion of them do not properly protect your data. Access to all kinds of sensitive information (such as your contacts, photos and social networks) is often requested. Some free providers even infect your device with spyware and other malware.
Many free VPN services are also owned by Chinese companies, which can raise doubts about their intentions and the level of security and anonymity offered. As we are constantly using the internet, it is worth using a reliable VPN service like VuzeVPN.
Paid VPNs will generally be more attentive to your privacy and offer a more advanced level of security, as well as many additional features. For example, their connections are generally faster. You have multiple simultaneous connections (in order to share your subscription with your friends and family or just use a single account on your laptop and phone). And many more. Most of these features are not available with free services. Also, paid VPN subscriptions have gotten quite cheap.
How to test a Premium VPN for free?
In truth, completely free trials are usually quite rare – VPN providers generally prefer to offer a "money back guarantee". But it is still the best alternative if you want to discover VPNs without breaking the bank. Especially if you want to use a VPN for just one occasion, like watching a sporting event or a movie only available abroad.
Premium VPNs offer several options to be able to test their services without spending a single penny. Some offer trial versions, others provide you with a money back guarantee.
There are several things to consider when testing a VPN, especially depending on what you want to use it for next. We explain here how to best test a Premium VPN before making a commitment.
VPN Trial Versions and money back guarantees
Many premium VPNs don't offer a trial version, but rather a trial period. Ultimately, the user wins, because they can access the same services and features that they will have as a subscriber. However, in most cases you will need to enter your payment information.
Finally, some VPNs offer limited trial versions. The advantage of this option is that it is possible to test your VPN without a credit card in general. The downside is that you may have access to a different version than the one offered to premium customers. This can make it difficult to fully test the functionality. Check out the FAQ section of the VPN pages, most of the time these details are very easy to find.
Using a VPN for the first time
If you have never used a VPN and are going to try this kind of software for the first time, we recommend that you pay special attention to the application support and usability.
Also pay attention to the quality of user interfaces. If you spend too much time trying to understand how VPN works and the different options available, then this provider may not be right for you. The ergonomics of the applications is an important quality criterion to take into account in order to be able to take full advantage of your VPN subscription on a daily basis.
Try a VPN for torrent and P2P
You may also want to try a VPN to download torrent or P2P resources. In this case, test how fast your VPN loads, especially on heavy resources like long HD movies.
Also, don't forget to make sure that the security system is sufficient: quality of encryption, Kill Switch functionality in case of VPN disconnection, protection against leaks and attacks (DNS Leak Protection). The main purpose of a VPN is to help you browse the web while protecting your privacy.
Affordable VPN
There are big price differences between paid VPNs, and if you are looking for a free VPN, the price of some high-end VPNs may come as a shock to you. Fortunately, VuzeVPN is now offering a great product at very affordable prices.
For just a few dollars a month, you can get a great VPN and have peace of mind about the security of your internet connection and your data. To conclude, VuzeVPN is a good example of a really good affordable VPN.