Top 5 Best Google Maps Alternatives in 2023
There are many alternatives to Google Maps. Many of them are characterized by the fact that they can also be used offline. The great advantage of offline maps: you do not need to access the Internet during your trip, which can be very practical abroad, or in regions where the connection is particularly difficult. The downsides, however, are the extra storage space required and the need for regular updates. How much memory each app takes up on your device largely depends on how much map data you want to access offline.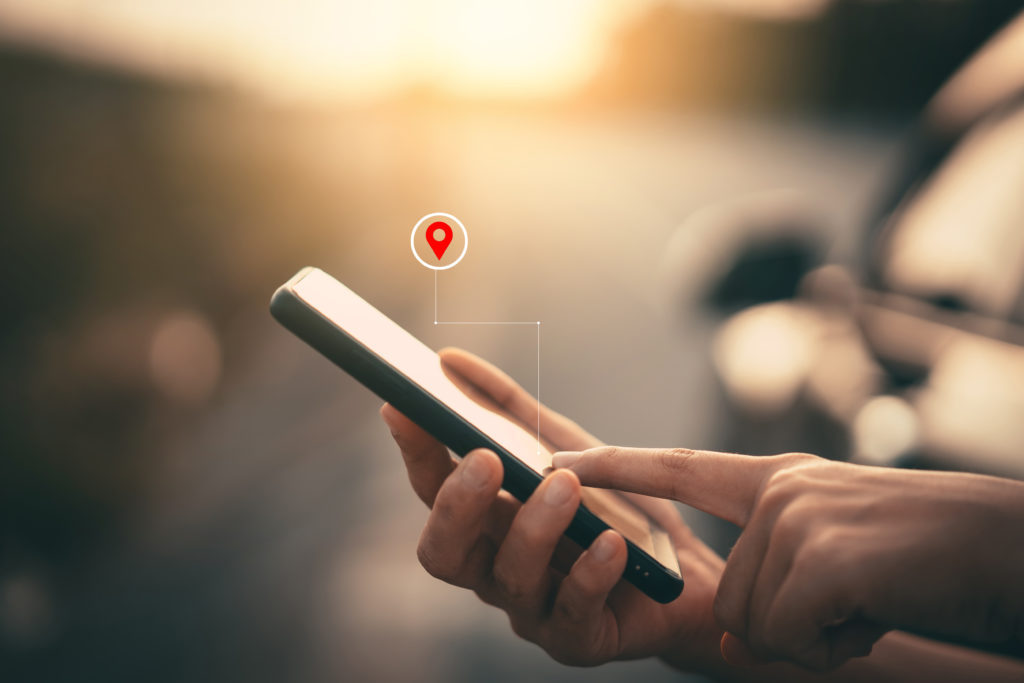 In principle, a map service not only shows the correct path and road connections but also indicates shops, restaurants, and other useful facilities, such as the headquarters of a company. Some Google Maps alternatives show nearby hotels, cinemas, gas stations, or self-service cars in the city. Others specialize more in providing information on the best routes for drivers, cyclists, or hikers with lots of very relevant information.
With Google Maps, you no longer need paper maps to move easily from one point to another. This service installed on almost all mobile devices allows you to access very detailed maps online. Google Maps now even offers offline maps. But this application is not the only one of its kind. Other equally high-performance free programs can be used as alternatives to the Google Maps service. What are these applications?
If Google Maps relies on official data provided by transport agencies, it has a little brother, Waze, which is more eye-catching. Designed for drivers, this free alternative to Google Maps relies on crowdsourcing to identify traffic jams, road closures and other issues.
Other Waze features include built-in support for your music and podcast apps (so you won't need to leave the app to control your sound, for example), plus live info on speed limits.
According to users, Waze is faster than Google because a traffic jam may not be immediately spotted by authorities. Waze is also more customizable: if you've ever wanted to be told the way by Homer Simpson, Gollum or the French voice of Morgan Freeman, you can download the celebrity voice packs to change the voice and use their familiar tone.
Thanks to this navigation application, you will arrive at your destination with the best route and saving time compared to a traditional GPS thanks to the automatic recalculation of the route to avoid traffic, etc.
MAPS.ME is a mobile application that you can use to navigate offline. The application does not consume much memory on your phone. The best part of this app is that you can download maps and use them offline for navigation.
MAPS.ME offers walking routes, road and off-road routes, hiking trails, cycle paths, hiking paths, and route names for all downloaded maps. Unlike Google Maps, MAPS.ME does not prioritize the fastest route, but shows you the most comfortable route, which may turn out to be the longest.
MAPS.ME lets you discover nearby attractions and businesses. The main advantage of MAPS.ME is that it gives you access to travel guides developed for many destinations around the world.
If you are used to consulting routes on the uncluttered interface of Google Maps, you may find the interface of MAPS.ME a bit simple. In terms of cost, Google Maps and MAPS.ME are both free.
You should probably know the Google Maps application which is preinstalled on your Android device and which allows you to find lots of useful information in addition to the GPS part for navigation. Google Maps Go: Navigation is therefore a variant of classic Google Maps that takes up twice as much storage space on your device as the full version. The app is available in over 50 languages for voice navigation. To complement the navigation application, you can download Google Maps Go which is also a less substantial alternative to classic Google Maps.
You will have the same quality as the standard Google Maps version, navigation is offered for routes by car, on foot, by bike or by motorbike (if they exist). You can save routes so you can use them even if you don't have a network connection, which can be very handy to save battery.
Please note that the Navigation app for Google Maps Go cannot be used as a separate standalone app and must be launched after a route search in the Google Maps Go app. The app is very convenient and super easy to use, search for a destination then click on the navigate button.
The OpenStreetMap project, also one of the best-known alternatives to Google Maps, has been around since 2004. Under the concept of open data, users collect their map data themselves in order to create a map of the world that is as detailed as possible. These data are freely available to everyone thanks to the ODbL license. They can therefore be used without restrictions, unlike the cartographic material of Google Maps which is subject to the license conditions of the American company.
OpenStreetMap can be used both via your browser and via apps for Android and iOS. It makes it easy to print cards or share them with your friends. The application stores images and data such as building numbers or the number of floors, which makes it very practical. Private data, on the other hand, is not saved because it has no place in the project. Private properties and their paths, lawns or access roads are not visible.
The project is funded solely by donations and is therefore completely ad-free. Donations are collected in the "mapping party", to finance new projects and collect new cartographic data. Since the maps of this Google Maps alternative are freely usable, various other apps are inspired by them. To use the application offline, you will need to download the maps, which requires a very large storage space.
HERE WeGo is the successor to Nokia Maps. Now automakers Audi, BMW and Daimler hold the major shares of the company. HERE WeGo has its own maps which were produced by Navteq, a geodata provider bought by Nokia Group in 2011.
Key features are its free offline maps of around 100 countries, which are available for Windows, MacOS, Android and iOS, among others. After Google, this service offers the most comprehensive map material. Satellite images are only available in online mode. An easy-to-use route function is also integrated. HERE WeGo therefore has all the advantages to establish itself as a real alternative to Google Maps.
The application provides indications and information on the traffic situation, as well as on all the means of public transport that can be used such as metros, trains, buses, etc. You will also have access to detailed maps of more than 1,300 cities worldwide. Whether on foot, by bike, by car, by bus or by train: the Google Maps alternative HERE WeGo provides precise information on all routes and also does not omit taxi or car sharing options. In a very practical way, it is also necessary to be able to compare different routes and means of transport directly with each other.
A disadvantage is that some data is outdated and does not update as quickly as with Google Maps. This is, for example, information about restaurants or vending machines. In order to seriously compete with the market leader, these details that make all the difference should be improved. However, one wonders if the company will not take another direction because car manufacturers could have an interest in making the service an application for automated driving.
Conclusion
Let it be said, there are more and more interesting mapping and navigation applications for those looking for an alternative to Google Maps. And they all compete in imagination to stand out: ergonomic interfaces, detailed maps, almost infinite possibilities for searching for points of interest and offline consultation are just some of the features available.
We believe it is essential in today's world to use a VPN to access the internet over any public Wi-Fi network in general, such as in airports, cafes, restaurants, libraries, etc. This is especially needed for any type of navigation where you enter passwords to log in somewhere or enter any other personal information, such as map details. VPNs are virtually impossible to hack, even for experienced cybercriminals, and are an essential security tool for using any exposed Wi-Fi network, such as in hotels or airports.