How to unblock YouTube videos? 3 Easy Ways.
This happened to you certainly: you try to watch a music video, a movie trailer on YouTube and you see the error message "This video has been blocked in some countries". Annoying, right?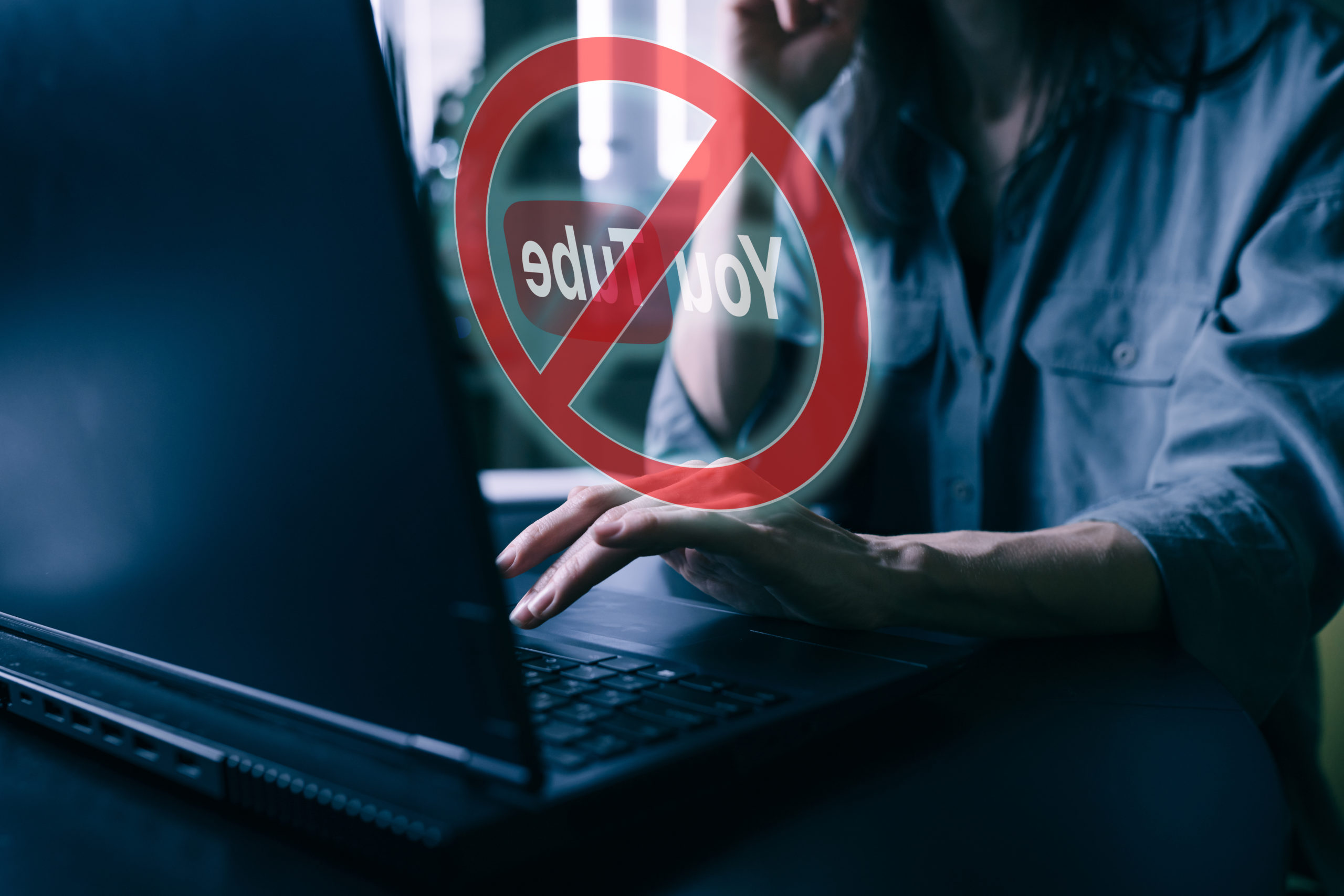 Be aware that maybe you may think that all YouTube videos are available worldwide, this is not quite the case. YouTube is not only made of user-created videos, but the platform also hosts licensed content including movies and shows, some of which are only allowed in specific countries.
This means that sometimes you won't be able to watch a video at all in your country. In other cases, you will have to pay to buy or rent a video, when it is accessible for free from another country.
Reasons to unblock YouTube
There are several possible scenarios for YouTube blocking. The main suspects are employers banning the video service, or governments cracking down on YouTube and blocking it altogether – plus some content may be restricted on a regional basis due to rights issues.
Companies and Universities
It is not uncommon for companies, universities, colleges or schools to ban access to YouTube for an obvious reason: the addictive nature of browsing their library of videos makes this service a real waste of time. It is therefore essential to prevent access to potential distractions and keep people focused on their work or studies.
Travelling abroad
When you travel, you may find yourself in a country where YouTube is completely banned. These countries include China, where not only YouTube but also all Google services are banned (this is one of the reasons why VPNs for China have become so popular), or South Korea.
Iran has also blocked YouTube, and the video service has been banned in other countries, too (or at least partially blocked for some content).
Copyright issues
Sometimes a livestream video is shown on YouTube in one country, but not in others. This is usually because another broadcaster has purchased the rights to the streaming in other regions, in which case the YouTube video is blocked in that country.
Luckily, there are ways to bypass YouTube's regional filter and watch videos that are blocked. We will show you how.
Watch blocked YouTube videos with a VPN
The most reliable and effective way to bypass the regional filter is to use a VPN (Virtual Private Network) service. It will allow you to browse the web as if you were located in another country.
There are free VPNs, but we do not recommend them. Choose a reliable product, such as VuzeVPN, so you will enjoy faster connections, more servers and much better protection of private data. Before subscribing to it, you can choose a Free Trial – it will help you test its awesome features, free of charge.
In order to watch YouTube videos blocked from your country, just install the VPN on your PC, Mac or smartphone. Make sure you choose the server location, which will give you safe access to the video (usually the country where the creator is based).
Now, all you have to do is open your web browser again and go to the YouTube video you want to watch. YouTube now thinks you are located in the correct country; the video should then start.
A VPN service is usually the fastest and easiest way to unblock YouTube videos.
Use a proxy to unblock YouTube
If you don't want to go through a VPN then your best alternative is to go through a proxy server. It will have a result similar to VPN, since you will be able to browse as if you were in another country. However, it is less secure and does not encrypt your browsing.
If you just want to watch music videos on YouTube, then encryption probably doesn't matter to you. However, if you are trying to access videos from a country whose government prohibits viewing, then VPN is definitely your best choice.
Like VPNs, there are free proxy servers, but they are often limited that a paid service is more appropriate. You will usually need to access the server through a browser extension. Again, make sure that the chosen server is located in a country where the video in question is accessible. Finally, all you have to do is go to YouTube.
Download YouTube Videos
If both of our techniques failed, then why not download the YouTube video so you can avoid any geo-restrictions. There are some great apps on the market, that can help you.
Just remember that while it's not illegal to download videos from YouTube, it's technically against Google's Terms of Service, since you're bypassing the ads that help fund the website and its content.