Privacy and security when using Zoom. VPN for Zoom.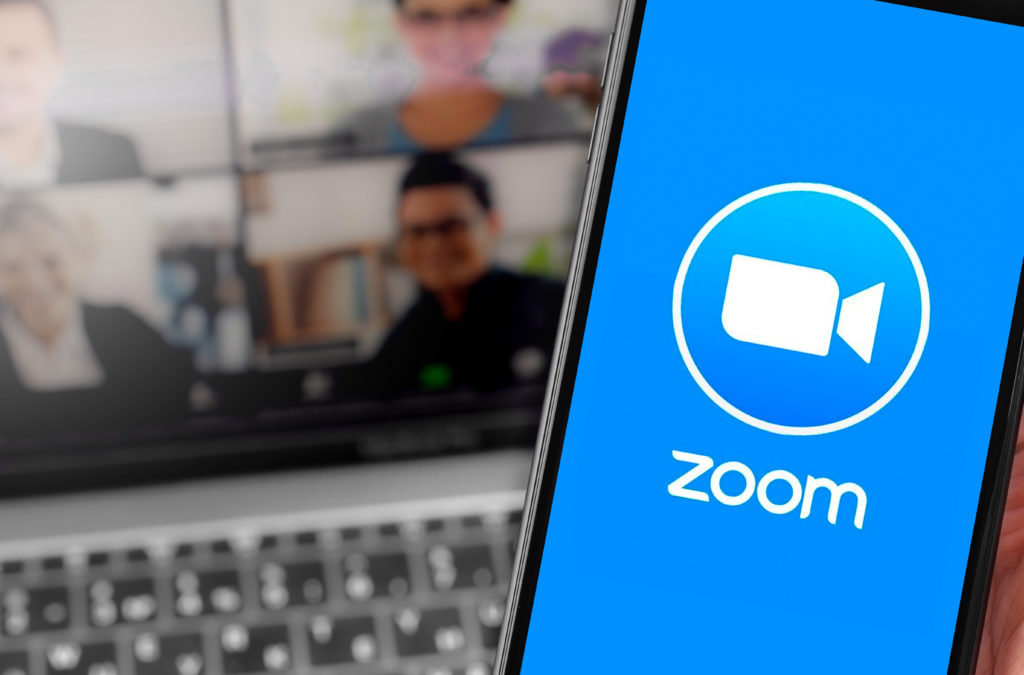 What is Zoom and how does it work? More tips and tricks.
In 2020, Zoom became one of the leading video conferencing software applications. It allows you to interact virtually with co-workers when face-to-face meetings are not possible, and it's a huge hit for social events as well
Make no mistake: Zoom is an essential tool for small, medium, and large teams who want to stay in touch and continue their daily workflows with minimal disruption.
About Zoom
Zoom is a cloud-based video conferencing service that you can use to meet other people virtually – either by video or audio only or both, while conducting live chats – and it allows you to record those sessions for later viewing.
When people talk about Zoom, you usually hear the following phrases: Zoom Meeting and Zoom Room. A Zoom meeting refers to a video conference meeting hosted using Zoom. You can join these meetings via webcam or phone. Meanwhile, a Zoom room is the physical hardware setup that allows businesses to schedule and initiate Zoom meetings from their conference rooms.
Zoom Rooms require an additional subscription and are an ideal solution for large businesses.
Main features of Zoom App
Here are the main features of Zoom:
One-on-One Meetings: Set up unlimited one-on-one meetings, even with the free plan.
Group videoconferences: host up to 500 participants (if you purchase the "large meeting" add-on). The free plan, however, allows you to host video conferences of up to 40 minutes and up to 100 participants.
Screen Sharing: Meet one-on-one or with large groups and share your screen with them so they can see what you see.
Recording: You can also record your meetings or events.
Zoom privacy and security issues and updates
In early 2020, concerns were raised about Zoom both in terms of security and issues with unwanted guests known as Zoom bombers.
The company has taken steps to address these issues and reassure users of the importance of security and privacy. This includes simple things like removing the meeting ID from the call title bar, so if users share screenshots online, the meeting will not be exposed to future abuse.
Also, the Company has released a number of app updates to improve security credentials.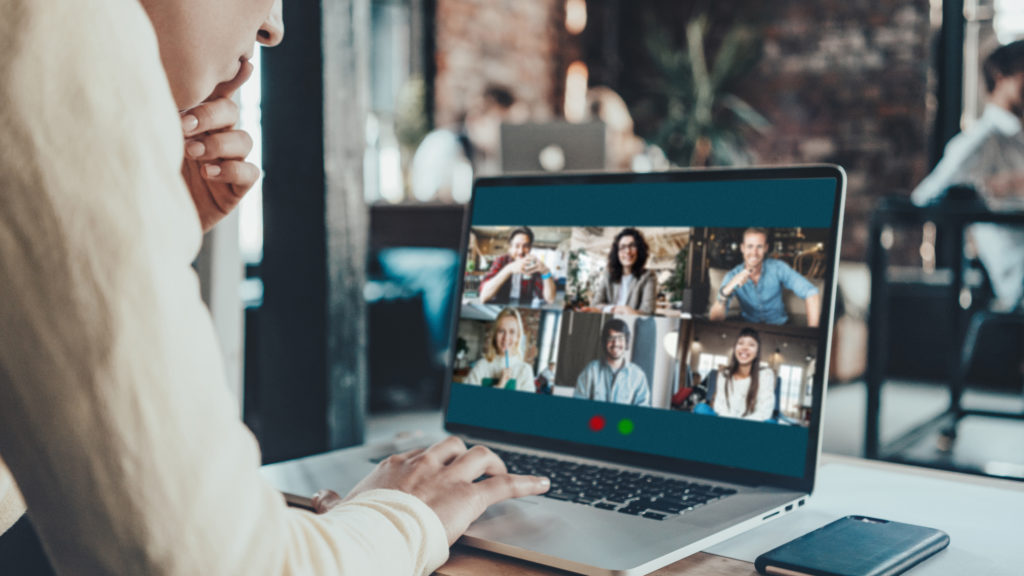 Work from Home and Zoom
Humanity does not seem able to take a break. Even as we were forced to return home due to the Covid-19 coronavirus crisis, and now we have to do everything online, our privacy and security are at risk when using Zoom calls.
Everyone who has joined the Zoom conference call service using Facebook has had their private data shared with dozens of businesses and third parties, including Facebook itself.
The mistake even resulted in a class action lawsuit against Zoom, whose action had risen nearly 50% since the outbreak began, before finally collapsing.
Those who have adopted good cyber security practices and used a VPN will be perfectly safe.
But, there is no point in whining, what's done is done. For those who plan to get started, it will take a little work. A great VPN provider like VuzeVPN is a mainstay and the easiest place to start when having video calls. It also provides 5 simultaneous connections and a strict no logging policy. Thus, you will quickly detach your real IP address from the one stored by Zoom.
Next, you will need to clean up your Facebook account, modify your data to make it fake, and then hide it. Finally, create another Zoom account with an email address that you will only use for this. All your personal data should be transferred to an external hard drive and disconnected, at least for the coming months.
Zoom security tools
Zoom has made it easier to manage and secure your meetings as they happen. There is a range of security tools that you can now access with just a few clicks. They include the ability to lock the meeting when it has started so that no new people can join it, remove current participants from the call. Also, you can mute and drop participants, or disable private chat.
To access Zoom's security tools, you can simply click the security button that appears in the window when the call is in progress or hover over a participant to interact with them specifically – to remove them from the call for example.
Privacy and security when using Zoom
Due to the Coronavirus pandemic, with social distancing and containment measures adopted around the world, people quickly began to seek effective means of communication. Thanks to ease of use and an attractive price, Zoom quickly became very popular. On the other hand, users quickly realized that the developers at Zoom were not ready to be watched so closely. Because Zoom soon developed security flaws and security vulnerabilities.
With such use, the flow of Zoom quickly emerged. The Company manages this huge increase in workload smoothly and responds quickly when security researchers share their new findings with it. However, like any service, code updates do not fix all problems, and some difficulties are more important than others.
VPN for Zoom
There are many reasons why businesses and malicious entities steal your IP address. And, if there is a breach, as in the case of Zoom, they just need to collect it, without any hacking.
But if you are using a VPN, your IP address is protected so there is no need to worry. Not only will this connection protect your IP address, it will also transform your device's make and model description to that of the server. Virtual private network (VPN) split tunneling lets you route some of your application or device traffic through an encrypted VPN, while other applications or devices have direct access to the internet. This is particularly useful if you want to benefit from services that perform best when your location is known while also enjoying secure access to potentially sensitive communications and data.
The security features of good VPN services do not disrupt your work in any way, they just confuse hackers. This is why we do not advise you to choose a free VPN, VPNs for Zoom need to keep you 100% safe from zoom bombing.
Protect your Zoom account
Your Zoom account is first and foremost another account, and when setting it up you should follow the fundamentals of account protection. Choose a strong, unique password, and enable two-factor authentication. This method makes it more difficult to hack your account and guarantees better protection, even if your account data were to be disclosed (which has not yet happened).
There is at least one more unique Zoom tip. After creating your account, you get a personal meeting number in addition to your username and password. Don't share it in public. As Zoom allows you to create public meetings using your personal meeting number, it is quite easy to obtain it. If you organize one, anyone who knows your Personal Meeting Number can attend the meeting. Be careful when sharing this information.
Use your work email address to create your Zoom account
A rather strange bug detected in Zoom made the service believe that the email addresses of the same domain (unless it was a very common domain) belonged to the same company. Zoom therefore shared the contact details of all members with the group. This could also happen with email addresses owned by smaller public email providers.
Therefore, use your work email address to sign up for Zoom. It shouldn't be too inconvenient to share your contact details with your co-workers. If you do not have a business account then create a fake account in a common public domain to keep your information confidential.
Do not share conference links on social media
You might want to host a public event, and these days online events are the only public events allowed. This is why Zoom is attracting more and more people. Even if your event is really open to everyone, you should avoid sharing the link on social media.
How do trolls get information about upcoming events? You guessed right; they find them on social networks. This is why you should not post links to your Zoom meetings. If, for whatever reason, you still want to do this, then make sure you have disabled the Use Personal Meeting ID option.
Password protect every meeting
Using a password for your meeting is still the best way to ensure that only the people you want to see can participate. Zoom recently enabled password protection by default. A very good decision. That being said, don't confuse your Zoom meeting password with your account password. Much like your meeting links, passwords should never appear on social media, or any other public channel, otherwise you will wipe out all your efforts to protect yourself from trolls.
Activate the Waiting Room function
The Waiting Room function, recently activated by default, allows you to better control your meeting since participants wait in a "waiting room" until the host validates them one by one. This lets you know who is joining your meeting, even if someone who was not supposed to attend has obtained the password. This feature also allows you to kick an unwanted person out of your meeting and the Waiting Room. We recommend that you leave this box checked.
Enjoy Zoom
You may feel lonely and bored while in lockdown, but let's see the bright side. Imagine what you would have done when broadband, video conferencing and telecommuting weren't there. We are delighted to be able to use apps like Zoom and now you know how to use them well.