The 10 new series you have been waiting for this summer on Netflix, Amazon Prime, Hulu or Disney+
Long considered the off season for TV series, with traditional channels preferring to program cheaper programs during this period when advertising pays less, the arrival of streaming platforms has made this summer one of the highlights of the year. Netflix or Amazon Prime not hesitating to launch flagship programs (like "Stranger Things" in 2016 or "The Boys" in 2019) in the middle of July. After all, you are not immune to a day that is too hot or a storm that is too severe to step outside.
Once again this year, a few very popular series will be making a comeback in the coming weeks. Alongside these flagship programs, a few novelties will try to find a place, from dramatic comedy to teenager series, including the adaptation of a successful novel and the reboot of a cult series from the 2000s.

Here are the 10 most anticipated new series this summer:
'Sex / Life', June 25 on Netflix
In the wake of the "50 Shades of Gray" and "365 Days" sagas, this series adapted from the book "4 men in 44 chapters" by B.B. Easton should be talked about. This comedy-drama may well be one of Netflix's summer hits.
'Schitt's Creek', June 26 on Canal+
At the last Emmy Awards, the Canadian series made history by becoming the first program to receive all four possible performance awards in the same year (best actor and actress in a leading role, and in a supporting role). It also won awards for Best Comedy, Best Director for a Comedy, and Best Screenplay. A real plebiscite for the sixth and final season of the series, which launched in 2015 on Canadian public television and which received excellent word of mouth thanks to Netflix in the United States.
'Young Royals', July 1st on Netflix
Netflix regularly finds success with unexpected stories. This series about the fate of a young Swedish prince who ends up in a prestigious boarding school has all the ingredients of the sultry teen series that notably made "Elite" so popular around the world.
'Made for Love', July 1st on Canal+
This comedy received critical acclaim when it was released in the United States in the spring, not least for the way it portrays the excesses of technological capitalism, all with a dose of surrealism and effective humor.
'Gossip Girl', July 8 on HBO Max
One of the most iconic teen shows of the past twenty years returns, with a reboot just eight years after the original ended. With a more diverse and inclusive cast, the series aims to show how rumors and teenage reputations are made and broken in the age of social media.
'The White Lotus', July 12 on OCS
This new HBO comedy is signed by Mike White, prolific screenwriter behind many American cinema comedies of the 2000s, but also author for the series Freaks and Geeks and creator of Enlightened, a dramatic comedy with Laura Dern, already for HBO. The cast of "The White Lotus" include Jennifer Coolidge ("Dead Men Tell No Tales") and Connie Britton ("Friday Night Lights", "American Horror Story").
'Masters of the Universe: Revelation', July 23 on Netflix
The famous 80s animated series, based on a collection of action figures including He-Man and Skeletor, is reborn on Netflix. It brings together an English-speaking vocal cast of stars from the small and big screen: Mark Hamil, Sarah Michelle Gellar and Lena Heady (Cersei from "Game of Thrones").
'The Chair', August 27 on Netflix
Two years after announcing their massive contract with Netflix, "Game of Thrones" showrunners D.B. Weiss and David Benioff present their first series for the streaming platform. The opposite of the epic HBO saga, this is a dramatic comedy about the head of a department at a prestigious university, with Sandra Oh ("Grey's Anatomy", "Killing Eve") in the lead role.
'American Horror Stories', coming soon to Disney+
As the "American Horror Story" series celebrates its tenth season in the fall, its spin-off hits the Hulu platform in the United States on July 15. Where the original series has imposed a new format, completely changing the story and characters each season, this spin-off goes further by offering a collection of individual episodes, with actors already seen in "American Horror Story" Featured.
'Nine Perfect Strangers', coming soon to Amazon Prime Video
"Nine Perfect Strangers" brings together a few ingredients from "Big Little Lies" to replicate the success of the HBO series: a novel by Liane Moriarty, adapted by the prolific David E. Kelley, and a cast worn by Nicole Kidman. There is also Melissa McCarthy ("My best friends", "Spy") and Luke Evans ("The Hobbit", "Beauty and the Beast"). Scheduled for late August on Hulu in the United States, it will be broadcast on Amazon Prime Video in the rest of the world, at a date not yet communicated.
How to watch Hulu outside the United States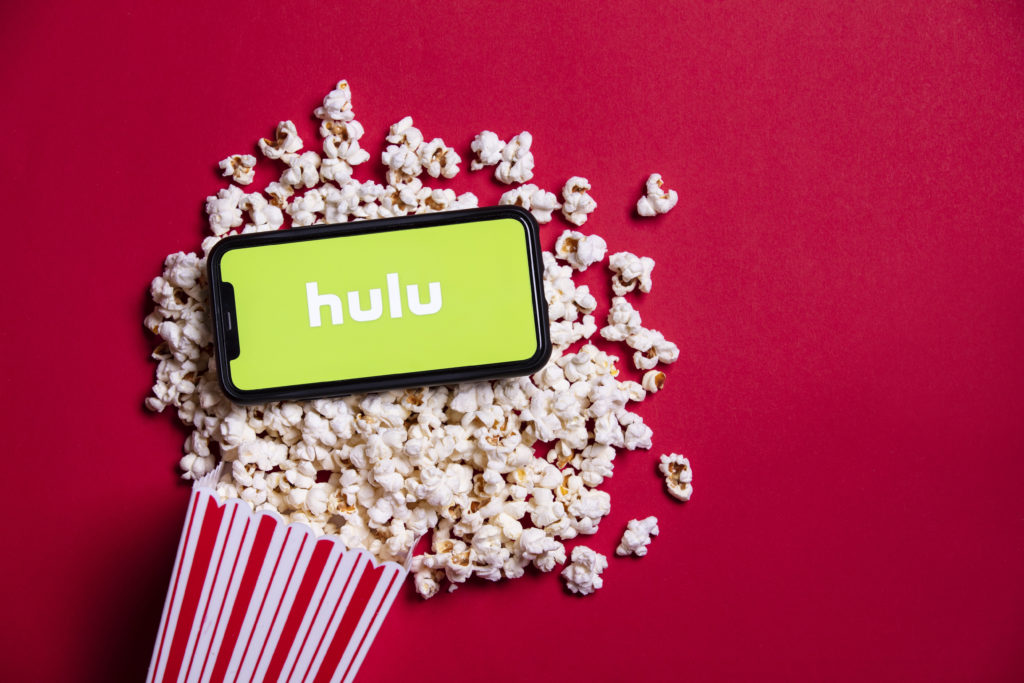 Hulu is limited to the United States, which means if you are an expat, traveling on vacation, on a business trip, or just outside of the United States for some reason, you cannot watch Hulu, directly.
Most content providers around the world only offer their service in a specific region. They do this by limiting access to the site to Internet connections based in the United States.
Your Internet connection is assigned an IP address that is unique to you at the time of connection and from there the Hulu website and others can tell where you are.
If you are in the US you will be able to watch Hulu without any problem, but if you are abroad and want to watch Hulu then you will be hit with a big blocked message.
You may also see a similar message if you've tried using an anonymous proxy tool to try and watch Hulu outside of the United States.
Fortunately, there is a way to avoid these restrictions and access Hulu no matter where you are in the world.
How to watch Hulu abroad on a desktop or laptop
To do this, you need a simple tool called a VPN or Virtual Private Network to give it its full name. There are many providers of this service, and some are better than others.
To watch Hulu, we used VuzeVPN, which is available worldwide and provides a simple app for your desktop.
Some VPNs are blocked by Hulu, which is why we tested VuzeVPN before recommending it and can confirm that this service unblocks Hulu.
All you have to do is:
Sign up for a VuzeVPN Account.
Download and install the app.
Connect to a US location.
Head over to Hulu.
Now you can watch Hulu abroad with minimal hassle and virtually no installation requirements.
VuzeVPN will set you back a few dollars a month, but if you sign up for our 24-month plan, you'll get 3 months free. Therefore, the service will cost a third of the price compared to the monthly payment.
If you have a Hulu+ account then that works fine too, but if not, you can stream American content for free no matter where you are in the world.
To conclude, you can now start streaming Hulu content and enjoy your Hulu subscription from anywhere in the world.