How to use an Airport Wi-Fi safely when travelling
During the holiday season, as you will be hopping from the airport to your hotel, you will probably find yourself confronted with the question: can we really trust these public Wi-Fi networks? Even a few years ago, the answer was almost certainly NO. Today the security of most of these networks has improved a lot, but this is not always the case.
Most airports today offer Wi-Fi internet service, which means that you have almost limitless ways to pass the time. With the power of Wi-Fi, you can transform the airport lounge into an office, movie theater, or online shop.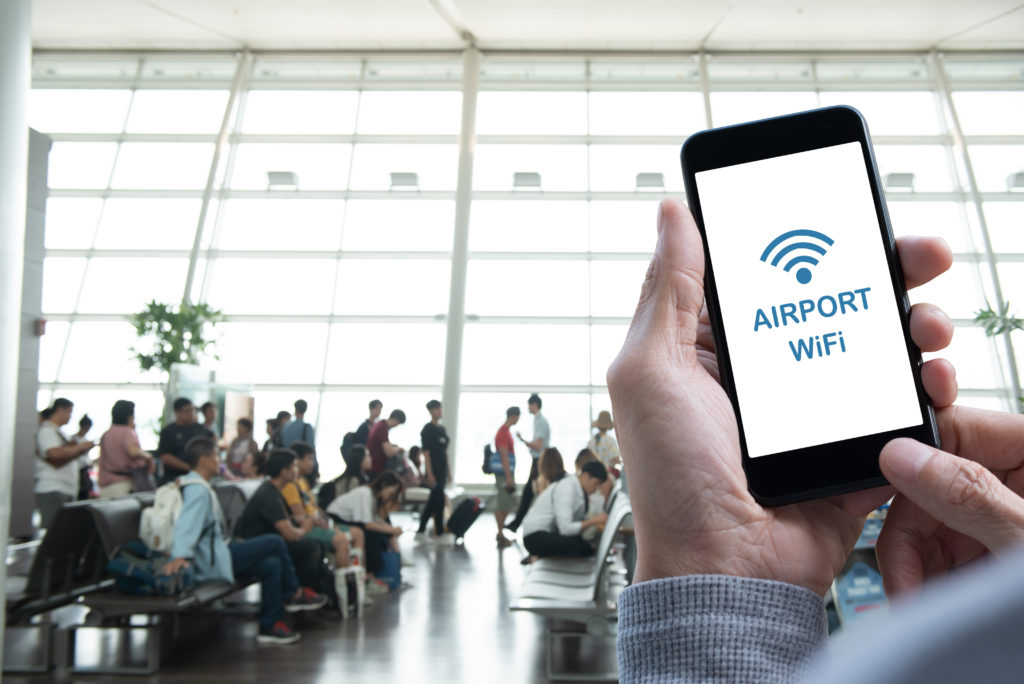 But why is an airport's Wi-Fi not always secure?
Of course, the Wi-Fi connection is convenient and saves time. However, most public Wi-Fi networks are unable to protect their users from various, simple but devastating, hacking methods often used by cyber criminals.
Airport Wi-Fi is often not password protected. Anyone near the airport lounge can log in and use simple analysis tools to spy on your unencrypted online activity. This could include:
Read your passwords as you enter them
See your incoming and outgoing emails
Record your payments and credit card numbers
Intercept your bank transfers
See which websites you visit
Spy on your other personal information
If sensitive information is involved, avoid the above activities while on Wi-Fi at an airport. It is simply not worth the risk of experiencing a breach of your data.
Is the airport Wi-Fi dangerous?
Many people find themselves passing through airports frequently, either for work or for travel. Along the way, they may need to use the Wi-Fi services offered at airports. But is Wi-Fi safe in airports?
In short, airport Wi-Fi is another form of public Wi-Fi which, as we have seen elsewhere, is not particularly secure. The large number of people accessing Wi-Fi in airports means creating a very open network. Therefore, we do not recommend logging into an account or entering sensitive information through Wi-Fi from the airport without first using a VPN.
Let's break the problem down into different security levels:
It is not at all recommended to navigate on the airport Wi-Fi without any form of security, except for the most occasional light navigation where you do not enter any personal data.
Using airport Wi-Fi at sites with the green HTTPS padlock is slightly more secure, but still not really recommended on public Wi-Fi networks. Your data could still be intercepted.
Using airport Wi-Fi with a VPN is safe and is the recommended option almost all the time, especially when entering sensitive information.
Security risks of airport Wi-Fi
A critic might argue that this is overkill and that there really is nothing to worry about. After all, of all the places where hackers might go and try to steal sensitive information, why would they go to airports, one of the most security-conscious places on earth, where there are cameras and a laptop, and surveillance everywhere?
This is a fair point. This is not the most logical place for a hacker or an identity thief. They're probably more likely to target hotels than airports, for a number of reasons we covered in our article on Wi-Fi in Hotels.
However, it could also be argued that a busy airport might be the perfect place to blend in despite the security, simply because of the sheer number of people.
In addition, skilled hackers will always take action to cover their tracks and be very difficult to detect among the thousands of people who use devices at an airport.
Therefore, the fact remains that using any form of public Wi-Fi, even with the HTTPS padlock, puts you at risk of having your information stolen by someone who knows what they're doing.
Summary of the main elements that hamper Wi-Fi security at airports
The number of people connecting to Wi-Fi at airports (hundreds or thousands)
The fact that all these people are unknown strangers
Lax security on many airport Wi-Fi networks – most public Wi-Fi networks are set up for convenience and ease of use rather than security
As in hotels, the laxity of many people in airports, who are often in "vacation mode" and let their guard down, are not as security conscious and as tense as they can be in everyday life normal.
That's why it's probably better to be sure than sorry. Many people can get away with this just by using HTTPS. But if you're the only one getting caught, you'll have all the hassle that comes with hacking: cancelling cards, getting new ones issued, proving transactions to be fraudulent, resetting all of your login details, etc. – can be a nightmare to deal with.
How to secure the airport Wi-Fi?
Fortunately, there is a quick and easy way to secure public Wi-Fi usage – in any location and on any device. To protect yourself on airport Wi-Fi, you need to encrypt what you do online. To do this, you just need to use a VPN service such as VuzeVPN, recommended by VPN Mentor.
VuzeVPN automatically encrypts all your web traffic, changes your IP, and prevents cybercriminals from tracking your fingerprints on the internet. A VPN sends all your traffic over an encrypted connection, which means even airport network administrators or anyone else cannot see where you are or what you are doing.
VuzeVPN works no matter what network you're connected to. So even if you were sitting in front of a hacker trying to steal your personal information, he would come back empty-handed.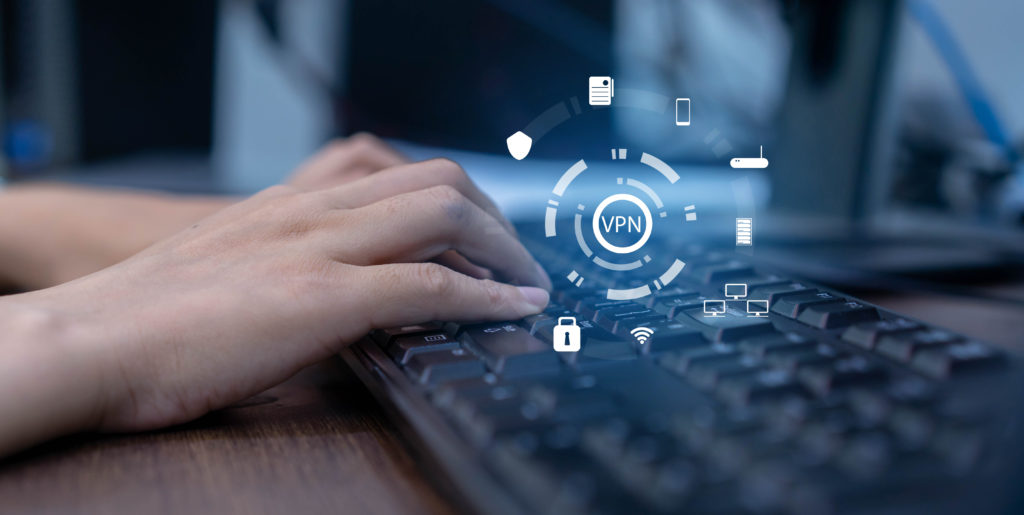 Use a VPN to access your favorite media
Another advantage of the VPN is that it gives you an IP address in a country of your choice. This is especially useful if you travel the world and want to access your entertainment platforms from the airport lounge. In some countries, entertainment platforms such as HBO, Netflix, BBC iPlayer, etc. generally block access. This means that if you use Wi-Fi at an airport far from your home, you may find that these services are completely absent, regardless of your country of origin.
But with an IP address at the location of your choice, you can bypass these streaming restrictions and watch your favorite shows as if you were sitting in your living room.
How to use VuzeVPN?
Setting up VuzeVPN is not complicated at all.
All you need to do is purchase a subscription from the VuzeVPN site, download our connection app and you're good to go.
Enjoy travelling!