Best countries for telecommuting. VPN: essential tool.
With the pandemic, telecommuting has become widespread, making it possible to work from anywhere in the world. If you also want to work from abroad, here is a ranking that might interest you, along with our security tips.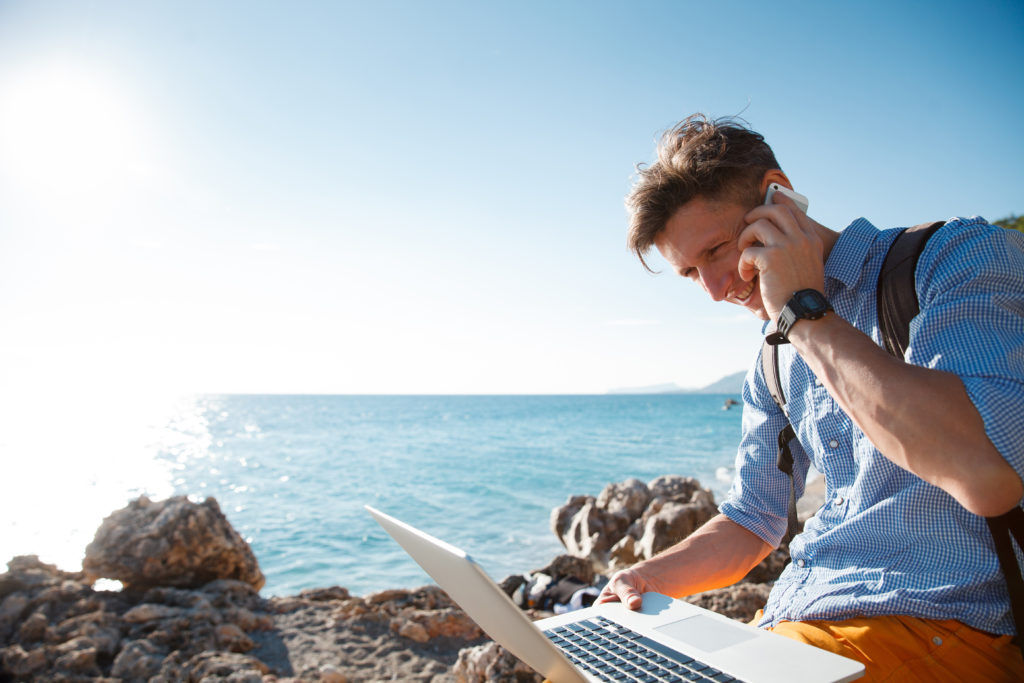 What are the best countries to telecommute from?
Do you work from home and want a change of scenery? With telecommuting, nothing could be easier. Pack your bags and go work from a foreign country! But not just anywhere. In order to help you choose the best destination, Circleloop.com has established a ranking of the countries offering the most advantages for working remotely, the Digital Nomad Index.
In order to establish this ranking, Circleloop took into account several factors, such as the cost of the Internet connection, the Happiness Index, or the monthly price of a rental apartment. If you expected to find exotic destinations and dreamy beaches, you might be surprised. Thailand, the first country to match this description, is only in 18th position. In the Top 10, the only country that can partially match, with its sandy beaches, is Australia, with its 8th place.
For the rest of the Top 10, dominated by Canada, we find mainly European countries.
Top 10 best countries for telecommuting
Canada
United Kingdom
Romania
Sweden
Denmark
France
The Netherlands
Australia
Switzerland
Germany
VPN and teleworking: an essential duo.
Nomadic and delocalized employees, transport problems or team well-being, teleworking has become essential for the digital workplace. But this cannot be set up without a solid security infrastructure.
However, opening up external access to corporate resources is not without its dangers. From the start of the reflection, it is necessary to integrate reliable security devices and protocols which will be reviewed regularly according to the evolution of cyber threats.
The tools and technologies are numerous and allow to create an infrastructure adapted to the situation of each company: from Zero Trust to facial recognition, from traditional anti-virus to the anticipation of cyber-attacks thanks to artificial intelligence. Yet there is one, essential, even for companies that do not care about their security: the VPN.
VPN to telecommute
A VPN (Virtual Private Network) allows you to create a direct interconnection between two remote computers. Externally, you are considered to be on the VPN's local network. The websites and other networks you visit no longer see your original IP address, but that of the VPN you are using. Only the connection between you and your VPN will be visible to your internet service provider, which is fully encrypted.
Created during the "prehistoric times" of the Internet and first used in business to access the company's intranet remotely in a secure manner, VPNs have gradually found their place in individuals, particularly where the internet access is regulated.
VPNs aren't just essential for securing your unencrypted Wi-Fi connections in coffee shops and airports. Any remote worker should consider using a VPN.
Access all internet content while traveling, even abroad
The VPN used by the company allows teleworkers to change their IP address, so that the server cannot detect their location. This functionality of the service is essential to unblock all content unavailable in a given geographic area. In particular, this allows access to essential data and files in the office, while staying at home.
Using a VPN also unblocks content from the country of your choice, regardless of your location. Employees who work remotely and have to travel on a regular basis therefore cannot do without a VPN. This is indeed essential for them, in order to consult certain websites, press organizations or even social networks from other countries.
On the other hand, VPN is all about flexibility. When an employee uses a VPN to carry out their daily tasks, it is easier for them to expand their tasks without risk, as well as their responsibilities. The company, like the employee, benefits from the advantages that flow from the service.
Why use a VPN?
While bypassing geographic filtering is often the number one reason to use a VPN, businesses will also find some particularly important benefits:
Guarantee the confidentiality of the files exchanged: the encryption offered by default by the majority of VPN services ensures almost total security of the files that the employee will exchange with the company. A particularly useful option when it comes to contracts or production plans.
Being able to use your smartphone in complete safety: the power of mobile devices now makes it possible to perform a large number of tasks previously assigned to laptops. However, security should not be neglected when connecting to the company network to transmit sales reports, purchase orders or other confidential documents.
Ensure the anonymity of the originating IP address: By hiding this address, the VPN avoids the potential for user tracking by online advertisements and various social networks.
Secure the use of public Wi-Fi: many employees are traveling most of the time and therefore meet in the evening in accommodation, so Wi-Fi security is unknown. The VPN then allows you to add additional insurance, especially for accessing business resources that may be critical.
Which VPN to choose?
VPNs are numerous on the internet, in free or paid version. But not all offer the same services, and it is important to check some critical points before committing:
Privacy the first function of a good VPN, but better to prefer those that offer additional security options like a virus blocker or a Kill Switch, which automatically closes all connections if yours is interrupted when using public Wi-Fi.
Check for data leaks: just type in the name of the VPN you are interested in on Google, you will very easily find reviews that will tell you if it is "waterproof" or not.
Be sure to check the privacy policies and terms of use.
Speed is also a determining factor: favor a VPN with many local servers and check the guaranteed speed. Please read the reviews and take advantage of the free trials to test them out.
Don't hesitate to check out the sites that list the best VPN services. You will find a lot of useful information there.
Finally, be sure to choose a VPN that suits your needs: do you need to transfer a lot of large files or just surf the web on public or foreign Wi-Fi.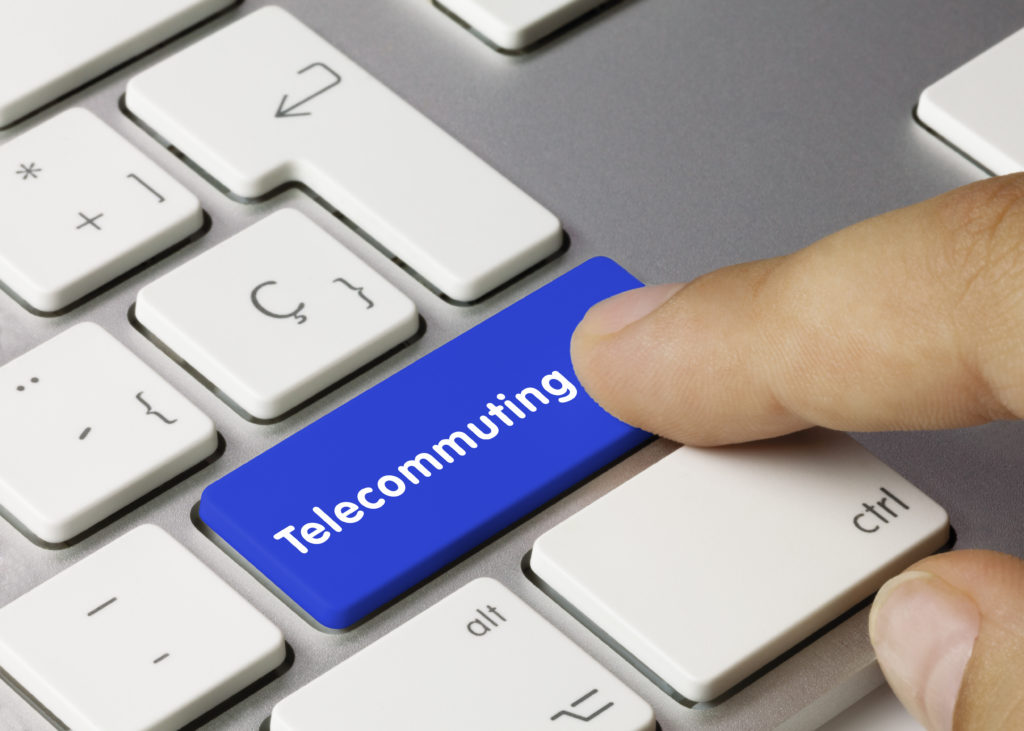 Whether the company is organizing itself today to allow occasional or regular teleworking of its employees, this is obvious and imperative, in order to ensure long-lasting activity outside of external contingencies. However, this should not be done by neglecting data security. External access to corporate resources and therefore confidential information is critical for many organizations. VPN is the first step in guaranteeing a secure connection and thus making the most of the benefits of remote working for employees.