Clubhouse, 2021 hottest app? VPN secure.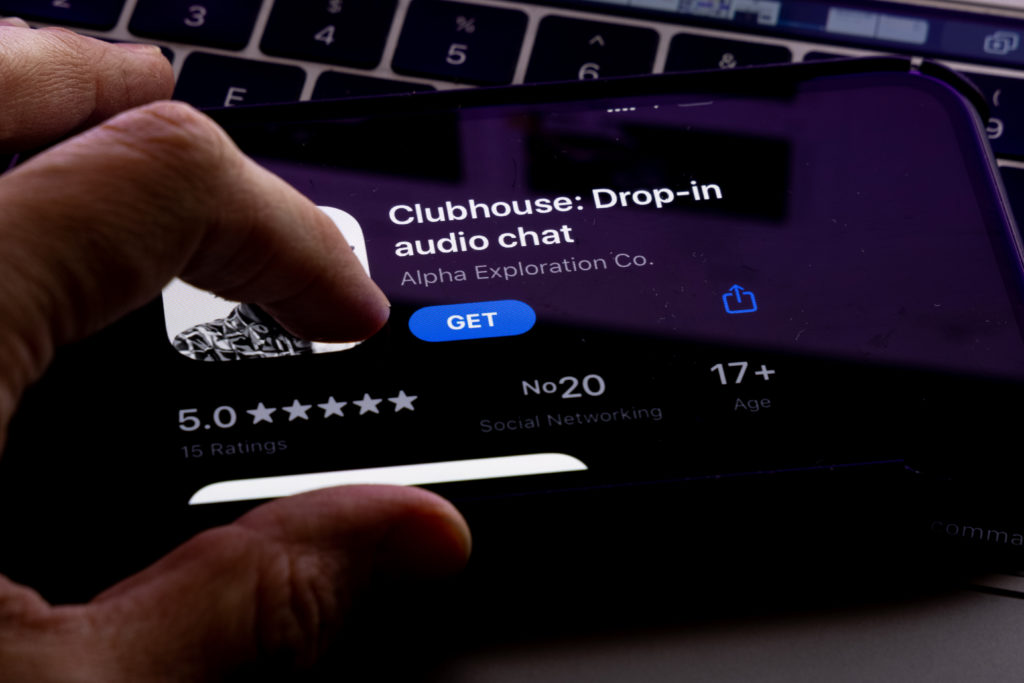 What is Clubhouse?
Concretely, Clubhouse is based on two pillars: audio and exclusivity. This is to allow users to create and participate in conversations on specific topics according to their interests. The topics of the conversations are very varied, from the culture of influencers to astrophysics, including feminism.
As a user, you can explore chat rooms by filtering by topic and interest. When you join a lounge, you are part of the audience, you will only be able to speak if you request to speak and the lounge administrators allow you to do so. Alternatively, you can create your own private chat room with your contacts and friends.
Then, access is in the form of sponsorship; each user receives two invitations which they can distribute to whomever they want. Without an invitation, you will not have access to the app even if you download it. Finally, the biggest advantage of Clubhouse is the fact that through this platform, you have the possibility to listen and interact with renowned personalities, such as Elon Musk or Oprah Winfrey.
Let's start from the beginning, to make sure you understand how to get the most out of the Clubhouse app. Clubhouse is first and foremost an application, but above all a social network that will allow its users to interact with each other. They can simply listen to an ongoing discussion as well, in a virtual space called Rooms, or chat room.
All users can create their own Clubhouse chat room and choose to make it either public or private. The rooms are hosted by an individual with or without the assistance of moderators, and each participant must raise their hand before speaking.
It is also possible to create clubs around a common interest. Clubs can thus have members as well as followers.
Why is everyone talking about Clubhouse?
The Clubhouse platform is very "select", and very fashionable because of the fact that celebrities have made it popular.
Indeed, its success is largely due to the participations of Elon Musk, Oprah Winfrey and Bill Gates, who have been very active on the platform since its launch. The sense of accessibility and closeness to famous people, as well as the interaction, are, according to fans, more pronounced on Clubhouse than on other social networks.
The fact that the content is not recordable gives Clubhouse this unique and unprecedented aspect; if you do not participate in this discussion when it occurs, you will never have access to it again and you will not know what was in it.
Beyond the "hype" side of the Clubhouse app, the professional aspect similar to the Linkedin network appeals to entrepreneurs; the platform offers the opportunity to establish social connections and professional networking anywhere, and where you want. As the founders of Clubhouse say, "You can talk on Clubhouse while you fold the laundry, breastfeed, commute, work on your basement couch, or go for a run." Less formal than a video conference, these are more spontaneous conversations and exchanges. In these days of endless Zoom meetings and FaceTime catch-ups, many have found this audio socializing refreshing.
Finally, many users are seduced by the freedom of speech in this new space, which is becoming a place of choice for debates on freedom of expression and politics.
The app has only been available on iOS for now, but it looks like Android users won't have to wait any longer. Clubhouse has just released its Android app, which will allow the majority of users to quickly enjoy it on their smartphone.
VPN Secure
Clubhouse is a real success, and with this success comes the first problems. The security of the application is not yet at the level, which opens the way for some abuse.
Clubhouse is a hit. In the first two weeks of February 2021, the conferencing app racked up nearly 5 million downloads. However, Clubhouse does not aim for the greatest number. The main reason is that you must be invited by a user or a user already registered.
For now, Clubhouse is more like a comfortable form of self-esteem for entrepreneurs, aspiring or established ones. The app prompts users to use their real identities, and it is possible to see the names of all participants in a conversation. In addition, each account is linked to a phone number, and not to an email address. This will create a climate of trust, which would be similar to that of a face-to-face discussion around a round table.
However, like every time an app gains popularity and attention, its flaws surface. Starting with those related to its security. Remember the soap opera Zoom, whose number of downloads had exploded in favor of the first confinement in 2020. In the process, the researchers had pointed out several important flaws, to the point that the company had to devote its resources for 3 months to their resolution.
Regarding the security of our data, it seems that Clubhouse still has a few points to adjust, so we don't forget to use a VPN for each connection.
Security issues when on Clubhouse?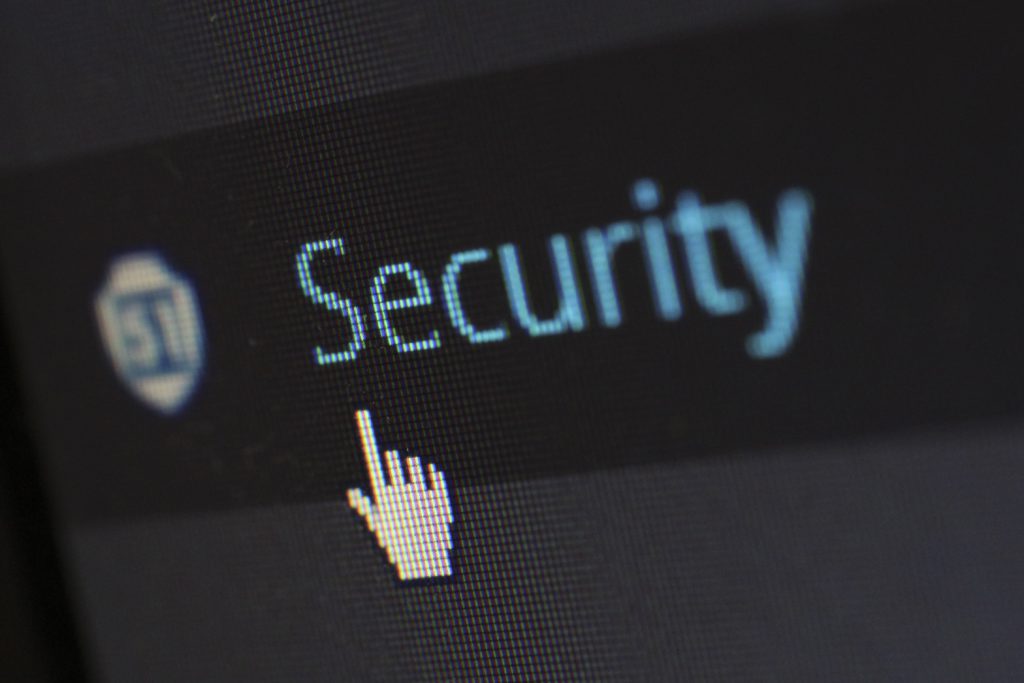 In the case of Clubhouse, three faults are already blamed.
Chinese servers
The service it uses for processing its audio stream, Agora, passes through Chinese servers, among other things, TechCrunch reports. And the executives of this company make no secret of their willingness to comply with Chinese laws, which allow the government to access the streams for criminal investigations. Enough to fuel American fears of Chinese espionage on the app's discussions, on the principle that the government would abuse the laws for its own benefit. The same criticism was made against TikTok, which had decided to separate its Chinese and Western activities to resolve the controversy. The Chinese government also banned Clubhouse even before it was released on the local App Store.
Application mirrors
Several developers created app mirrors, which allowed unregistered people to follow certain discussions on the app. In practice, these developers are only broadcasting their own audio stream to others. But that's a problem: in theory, the participants of a conversation should be given the opportunity to know who can hear them. With these replay apps, that contract is broken, since anyone can eavesdrop on their speeches. Worse, the conversations could technically be recorded without their knowledge.
Clubhouse banned the account of the developer of the most popular of these mirrors, Open Clubhouse, 5 days after it went live. The company justified the decision: "Recording or broadcasting without the express permission of the speaker is against Clubhouse's terms of service. This lack of content protection is reminiscent of the flaws of the hard-right Talking social network, which allowed activists to save all of its content before it was taken offline. As a reminder, even content clearly displayed as public must have a certain level of protection.
Recovering the audio stream
It is possible to listen to a conference without displaying your account, which the media describes as "ghost". To achieve this, simply retrieve the audio stream of the conversation directly from Agora, before it passes through the Clubhouse servers, responsible for managing profiles. In theory, however, users should not be able to retrieve the chat stream until it is processed by Clubhouse.
The app's developers have already rolled out fine-tuning measures, but it could be a long process before it reaches the level of safety of well-established social networks. Just the fact that independent developers get to take a close look at the app's architecture can be worrisome – others might look for vulnerabilities or create malicious versions of the app. If Clubhouse wants to reassure, it will have to show other guarantees. In the meantime, if you use the app, be aware that there is a risk that your words will be recorded, especially in chat rooms without entry requirements.
Clubhouse: the new "place to be" for influencers?
The marketing strategy implemented by Clubhouse from the start is one of exclusivity. It started since the launch of the application in 2020. It included major US tech influencers, American media stars like Oprah Winfrey, and more recently we have seen interventions by Mark Zuckerberg and Elon Musk.
This feeling of being part of an exclusive club is never going to end, as Clubhouse is only accessible by invitation. You will therefore need to have in your circles of acquaintances, a user ready to send you an invitation.
After that, it remains to be seen whether this social network has anything to become the equivalent of TikTok, which used a similar strategy when it was launched. The latter has since become one of the social networks preferred by 16-25 year olds, according to a recent study on young people and social networks.
A new type of content
The principle of Clubhouse is therefore to offer us a very innovative type of content. This is live audio content, which is not recorded and is interactive. It's like the intersection of a podcast and a live stream. We can see several advantages to this type of content like no other:
Impression of exclusivity because the content is temporary
Creation of a community
New content, which leaves room for creativity
A successful social network, growing in strength due to remote work
An application that offers us a new way to dialogue
Does Clubhouse have a future?
The big question regarding the future of Clubhouse is that of moderation. Indeed, this remains difficult to operate on live audio content, and can pose problems if the audience is perverted.
Lack of moderation
Recently, the app has come under fire for failing to moderate chat rooms, as well as harassment. Many users have lodged complaints following the emergence of salons spreading false rumors, or encouraging conspiracy theories related, for example, to the vaccine against Covid-19, or to 5G. Other salons have been denounced for conveying anti-Semitic speech or hate speech against the LGBTQ community.
The app faces one of the biggest challenges today: disinformation. The fact that discussions are not saved by users, but deleted when a room closes, makes it difficult to report that a particular person has hate speech or is spreading false information.
Increased competition
The second black point concerning the future of Clubhouse is that of competition. Indeed, most social networks have already announced the release of a feature similar to that of Clubhouse: Twitter is rolling out "Spaces", Telegram is launching "Voice Chat 2.0", and GAFA are obviously not far behind.
In all, more than 30 actors are embarking on the adoption of the Clubhouse model. Some companies are already one step ahead of Clubhouse, such as Twitter, as its new "Spaces" app will be available on iOS and Android upon release, which is imminent.
Based on a free and ad-free model, the start-up has just passed the symbolic billion dollar valuation milestone after raising $ 100 million in investment. Will this be enough to face the competition and GAFA's grip on the social media market? At a time when disinformation is a real scourge for our societies, can this model really be mastered?