How do I stop receiving spam emails? Security tips.
If your email is receiving too many junk emails, there are ways to reduce spam receipt. Here are some tips to prevent your email from getting spam.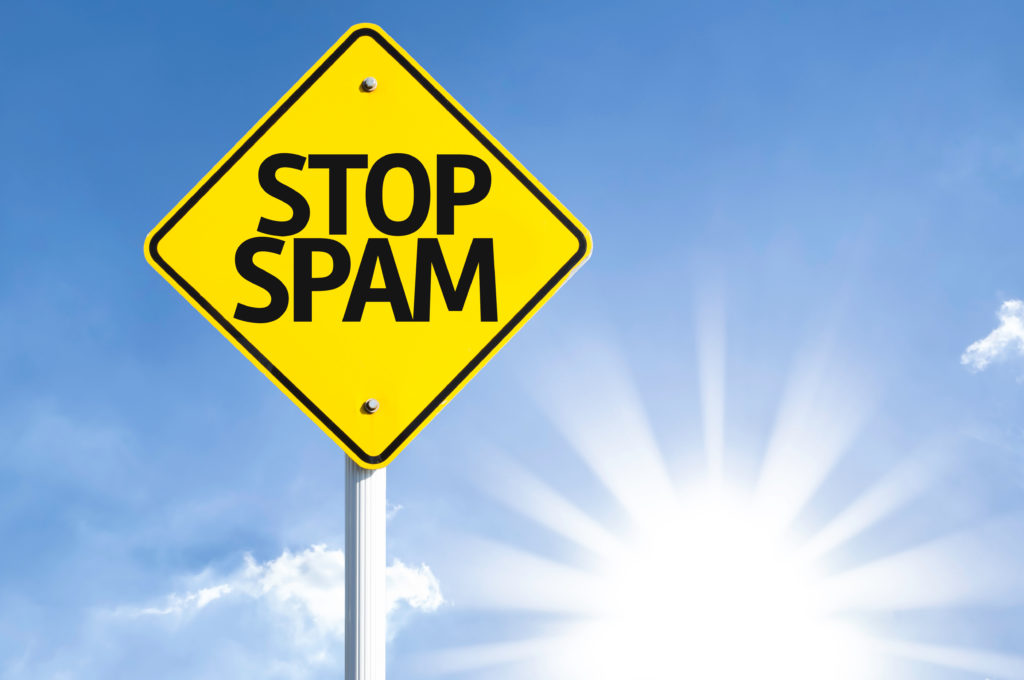 Tips on how to stop receiving spam
To reduce spam, you must first adapt your online behavior and use good tools if that is not enough. Here are some common sense tips to stop receiving so much spam.
Use your spam filter
Almost all email clients have a spam filter that detects potentially unwanted emails. The messaging saves spam in a specific folder that you can consult, and which deletes them directly after a few days.
However, it is not a bad idea to instruct this filter to improve its performance. You can specify which emails you receive in your inbox should go to the spam folder and which emails sent to spam should go to your main folder.
Unsubscribe from unwanted newsletters
Many of the emails you receive today that you consider spam are there because you subscribed to them. If you signed up for alerts or promotional offers and didn't unsubscribe, they continue to populate your emails.
The solution, aside from mass deletion or spamming, may be simpler: look for unsubscribe links in all emails you receive to stop receiving those emails.
These links usually appear at the bottom of an email or, in some email clients, they are highlighted at the top for your convenience. Once you opt out, most sources will respect your wish and remove you from their mailing lists.
Use an alternate email address for your registrations
It might be a good idea to create a secondary email address that you can use for certain web activities, such as online shopping or hotel reservations. This is where the spam will come in and you'll keep your main inbox clean and tidy.
By creating one or more secondary email addresses, you can keep your primary email address as secret as possible, meaning that you don't expose it publicly on websites or on your social media profiles, where robots and spammers can collect it.
There is also the possibility of using a disposable email for an address whose use would be unique.
Do not open, click or reply to spam emails
Besides collecting email addresses using robots, some email marketers use a tracking pixel to find out which email addresses are valid. This means that they send messages to various addresses and as soon as a real person opens one of these emails, the sender receives confirmation that the address is in use. To keep your contact information private, avoid opening messages that you know are spam.
Also, do not reply to emails that you consider spam, because by replying you are telling the sender of the message that your Gmail address is valid, and their actions will be much more consistent.
Do not follow links embedded in messages that you consider spam, or you may fall victim to a malicious attack.
Download third-party extensions
If spam has become a nightmare, one solution is to add a third-party app to supplement your spam filter. There are "spam blocker" applications that can help you stop receiving spam. After downloading and registering, all you need to do is enter your email login details and this service will apply a series of intelligent filters to identify unwanted messages.
How do I stop receiving spam emails on Gmail
Gmail is widely used. It is therefore useful to focus specifically on the fact of no longer receiving spam in a gmail address. There are practices and measures you can implement to empty your Gmail inbox and no longer have most of those messages that take up unnecessary space.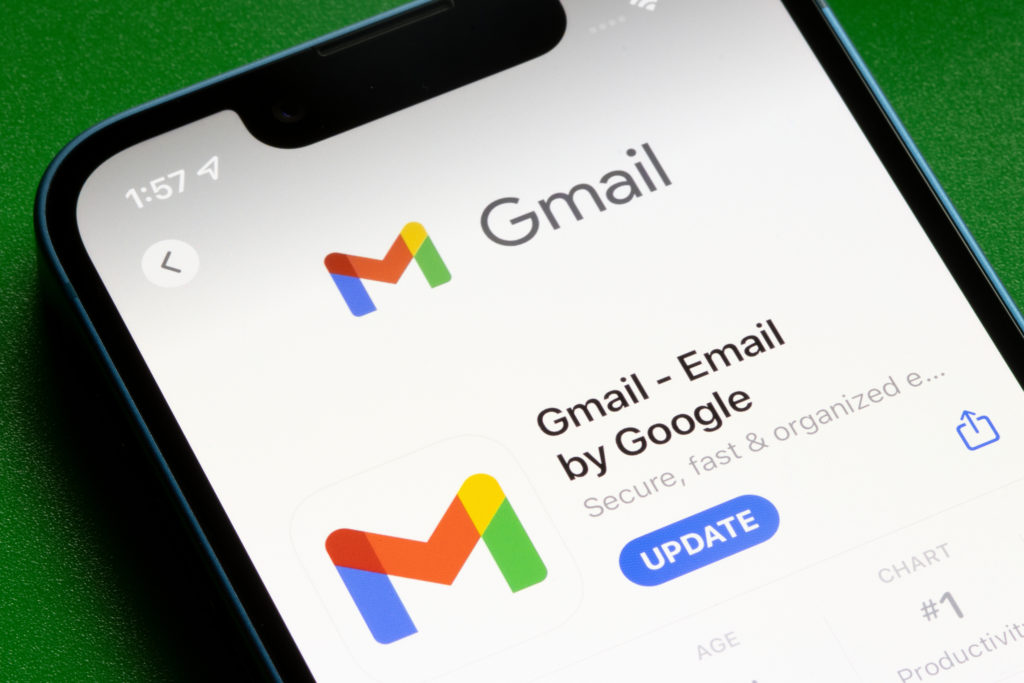 Block spam from entering your Gmail mailbox
The procedure is simple, but you have to repeat it manually with each of the email addresses you want to limit to receive their messages. Here's how. Open the message and follow these steps:
Open your Gmail application if you do it from an iPhone or an Android mobile, it works the same way if you do it from your computer.
Go to the email address you want to block and send it to Spam folder.
On the right side of your screen, you will see a menu at the top of the message identified by a three dots icon, tap on it.
Now you just have to locate in the middle of the menu the option "Block to" and when you click on it, this message and all the messages sent from this address will go directly to the spam folder, which will be automatically deleted periodically.
It is important for you to know that these emails are sent as spam, either because you have reported them or because Google has identified them as such. They are not notified on mobile phones and you will not see them when you enter your desktop folder. It is therefore important that you check periodically to avoid that by mistake an important communication has arrived there.
The spam folder is located in the row of messages folders and labels at the top left if you look at it from your computer. If you are viewing it from your mobile phone, you need to go to the menu with three horizontal lines at the top left and you will see the Spam folder towards the bottom of the list.
Unsubscribe from mailing lists
As mentioned above, in commercial emails there is an unsubscribe button located towards the end of the message. When you click on it and confirm, it will no longer be necessary to block the sender, since they are obliged to exclude you from their mailing lists. But Gmail has its own unsubscribe button.
For the past few years, Gmail has had a simplified unsubscribe option that makes it very easy to opt out of these mailing lists. If Gmail detects an unsubscribe link and it's in the body of the email, it will place it at the beginning of the message, making it easier for you.
Messages that are in Gmail's Spam folder stay there for 30 days, allowing you to review the emails that are there and therefore remove any that mistakenly placed there.
How do spammers get email addresses?
It is essential to understand how spammers harvest an email address to send spam.
Testing possible email addresses
A spammer can get an email account in different ways. For example, they can collect thousands and thousands of domains and then just try to send to the most common addresses, info@, commercial@, clients@, etc….
Once the first email is opened, the spammer will mark that account as active to continue spamming.
Our relationships, a weak point
Contacts that we communicate with regularly are another option for email collection. If one of these contacts has a security problem on their computer or has been hacked, the entire email client address book can be added to a spam list.
Also, you can email contacts with our regular malware contact email account. After receiving the email from the usual contact, many users open it and find themselves infected, thus repeating the situation, so the number of emails collected can be simply overwhelming.
Security vulnerabilities of sites on which you are registered
Another worrying source that spammers use to collect emails is third-party services. Most services, such as Dropbox, Twitter, Playstation Network, Facebook, etc. experienced breaches.
To register for one of these services, you must have an e-mail account. These security issues in third-party companies are therefore an inexhaustible source of email for spammers.
Conclusion
It is not possible to have zero spam in our emails. But by applying these tips you can reduce the amount of spam that arrives in your mailboxes. Practices and measures that you can implement allow you to empty your email inbox, whether it's Gmail or another one. This way, these messages will no longer take up unnecessary space.