The best sports streaming sites in 2022
There are millions of people who love movies, music or sports. Although you have plenty of online resources to watch movies and TV shows, and music lovers have YouTube, Spotify and other websites, things are a bit difficult for sports fans.
Therefore, we compiled a list of the best sports streaming sites, paid and free, where people can easily watch live sports events.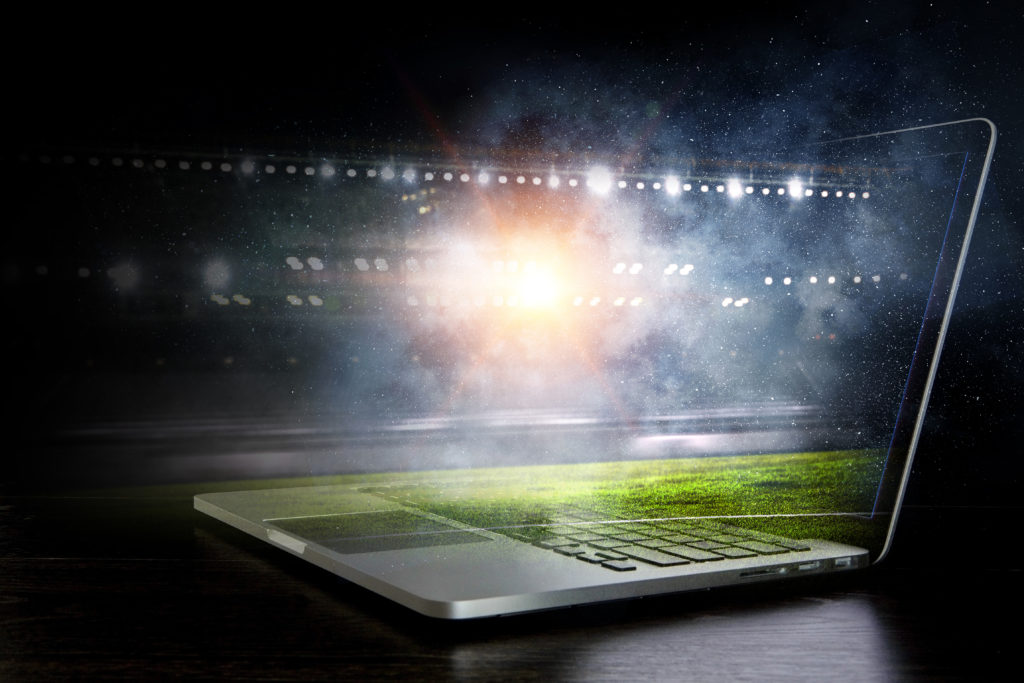 For example, football matches are entertainment for the fans. There are many ways to be able to watch the matches, whether on television or on the best free live football streaming sites on the Internet in 2022.
Some governments have tried to eradicate the proliferation of football sites, or illegal streaming services that harm legal football streaming services. Despite this, users continue to visit these sites with the help of a VPN, and enjoy streaming football games and other sports online.
Our list of best sports streaming sites in 2022
1. ESPN – Best choice for sports streaming sites
First on our list of best free sports streaming sites is ESPN. It is one of the most popular websites that stream sports events in high-definition quality. ESPN offers sports news, sports analysis, highlights, and many other sports-related content for free to all users, making it one of the best sports streaming sites.
If you want to watch live sports, you must have a connection with one of the distribution partners or ISP partners. You need to login with your credentials to one of the partners you subscribed for and watch the live stream.
ESPN's most common partners in the US are Hulu, Sling, Cox, DIRECTV, Xfinity and Verizon. For example, if you have subscribed to any of the relevant plans of Comcast's Xfinity, then using the same credentials, you can watch live sports streaming on the ESPN website and that too for free. ESPN currently carries a variety of sports including WWE, MMA, Wrestling, Boxing, Soccer, Soccer, Tennis, Basketball, as well as extensive coverage of college sports.
If you are a big fan of American professional sports leagues like NBA, NHL and NFL, then NBC Sports is the best sports streaming site for you. Along with domestic leagues, NBC Sports also has a ton of content related to football, golf, skating, cycling, and MMA.
To view live content, the process is similar to ESPN and Fox Sports, where you can stream live sports for free if you have the authenticated subscription and credentials for Xfinity, DirecTV, Dish Verizon, Cox, Armstrong, Cable One or Spectrum.
Apart from live sports, one can also read schedules and articles related to sports personalities on the website, making it one of the best live streaming sites for sports.
DirectTV allows 20 simultaneous streams, which is unheard of on other sports streaming sites. Plus, you get 3 simultaneous streams outside of your home network. So if you have a lot of people to share your account with, the cost of a subscription is worth it.
If all you care about is the NFL, you should subscribe to an NFL Game Pass plan. Until July 2022, you can even opt for a free plan that gives you access to NFL Network Live. But that is not the real reason why we recommend this sports streaming site to football fans. NFL Game Pass is the only streaming service that gives you full access to replays of every NFL game in the country, no matter where you live. Additionally, there are no regional streaming restrictions.
If you're not a big fan of replays, you can also catch Super Bowl 2022 live and also access the NFL RedZone. Plus, you can watch highlights and 5-minute match previews.
If you want to watch some of the less popular sports like skating or cycling, then Red Bull TV is one of the best sports streaming sites you can visit. It currently offers all content for free and streams various adventure sports, live sports, and some sports-related lifestyle content. A list of original sports programming includes Sky Trippers, Sheckler, Urbex, Mountain Bike World Cup, etc.
Red Bull TV, sponsored by the energy drink of the same name, also lists athlete profiles based on their country and the sport they participate in. The website is very educational and informative, with a ton of sports-related content. The type of sports that can be streamed live on Red Bull TV include racing, F1, cycling, skating, skiing, surfing, snowboarding, and mountaineering, making it one of the best live streaming sites for adventure sports.
DAZN is a new entry on the list of best free sports streaming sites available online. It was launched on a small scale in 2016 and was only available in Austria and Germany.
But DAZN is now available in many countries around the world, including Canada and the United States, offering all new users a first month free to preview what they would pay. Subscribing to DAZN grants access to at least 100 fight nights per year, which really makes it one of the best sports streaming site, especially for combat sports.
DAZN primarily focuses on combat sports, but covers other sporting events like La Liga, Formula 1, MLB and the Premier League.
Laola1.tv is one of the best live streaming sites which can be used to watch football, volleyball, table tennis and basketball matches for free. The free factor brings two limitations – first, it has multiple ads, and second, the streaming is not in HD quality. The website is well designed and categorized to help users choose their favorite from a catalog list.
Laola1.tv is very popular as one of the best sports streaming sites in Australia and offers rare sports like ice hockey, handball as well as badminton, table tennis, motor sports, football and volleyball.
What about free sports streaming sites?
The only free sports streaming sites worth your time are those included with a certain streaming service plan. For example, Fox Sports is a free service, but it is only available as part of other networks.
Another option is to take advantage of 30-day trial periods that guarantee a refund. Most free streaming platforms that do not belong to a network are operated illegally. They're generally safe to watch, but we don't recommend them because streaming services are usually pretty bad. The streams are of poor quality, you may face buffering and the site will be shut down at some point.
Why use a VPN for streaming sports?
To stream live sports events smoothly, you definitely should use a VPN.
Sometimes content streaming websites may not be clean and contain copyrighted or geo-restricted content. When you use a VPN, your IP address remains completely hidden from trackers. Also, you can access geo-restricted content from the region where it is not restricted. Protect yourself with VuzeVPN.