Best VPN for Reddit
Reddit has a daily user base of about 430 million people. The majority of them are unprotected and unaware of the dangers of using this platform, as well as the internet in general. Using a VPN to improve your online security, privacy, and freedom is always a smart idea.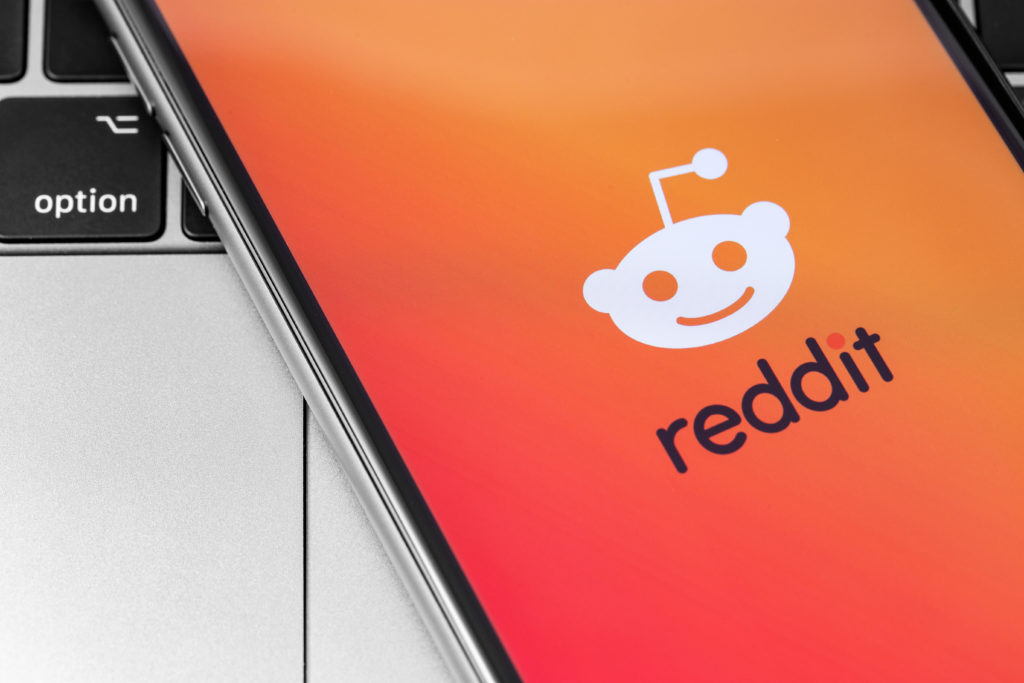 Every day, the Internet becomes more and more harmful. Hackers and websites are always attempting to steal your information. Organizations track your every move and snoop on you. Unless you use a VPN, it is tough to maintain your anonymity online today.
This is especially true if you are one of Reddit's 430 million users. Like other social networks, Reddit collects and monies your data. A VPN builds an encryption wall between your data and prying eyes, allowing you to stay active on Reddit without worrying about being spied on.
It is therefore essential to secure your sessions on Reddit with a good VPN. But which one should you choose? There are countless VPN providers out there and it can take months for you to do your own research.
Why use a VPN with Reddit?
Reddit users desire to utilize a VPN for a variety of reasons. The following are a few of the most important:
Improved internet security: VPNs encrypt your data and prevent harmful third parties from accessing it. Hackers, companies, your ISP, and even Reddit are all capable of misusing the information they have access to. Your personal data is exposed if you use Reddit without a VPN, especially on insecure Wi-Fi networks. You can use a VPN to visit Reddit safely and anonymously.
Bypass Geo-Restrictions: VPNs are a must if you're looking to open links accessible only from certain countries on Reddit. Simply connect to a VPN server located in the given country to obtain a local IP address. You can also use a VPN to freely access Reddit, even if your government periodically decides to ban this platform (like China, Russia, and North Korea).
Increased online anonymity: If you wish to safeguard your privacy, make your Reddit profile as anonymous as possible. This entails registering with an anonymous email address. VPNs mask your IP address by using one of their servers. In other words, your Reddit traffic will never be linked to your real IP address, location, or identity. Your genuine IP address can be used to track you down and plan various attacks. You will be safe with a virtual IP address.
Bypass IP Address Bans: Your IP address is blacklisted when you are banned from Reddit. VPNs are ideal for circumventing this. Simply connect to a server and you'll be assigned an IP address that allows you to access the website. Having said that, we strongly advise you to observe Reddit's rules and never break them.
What should you consider when choosing a VPN for Reddit in 2022?
Most consumers opt for apps that are safe, fast, and transparent when picking a VPN for Reddit. With that in mind, here are the aspects of our testing that we looked at:
Security: We looked for military-grade encryption, reliable connection protocols, and a kill switch function. Data leaks protection and a clean no-logs policy are also essential.
Ease of use: no one wants to be faced with overly complex and technical applications. A VPN client should be as simple as possible and work perfectly.
Speed: Your VPN should be fast enough to allow you to see photos and videos without lag or caching. A broad network of servers is essential, as is the absence of VPN provider restrictions.
Value for money: saving money is always a good idea. This is why we offer one of the most Affordable Premium VPN on the market.
Can I use a free VPN with Reddit?
If we talk about free VPNs, it is important to differentiate between two types of services:
Free and limited versions of recognized Premium VPNs
Abusive and dangerous free VPNs that offer little or no protection
To provide a free service, publishers would usually force embedded adverts and pop-up windows on you. Apart from the advertisements and their limitations, they function similarly to any premium VPN. You can always pay for one of their paid subscriptions if you don't want to be bound by these restrictions. A free trial version is also great for trying out a VPN before investing in one.
Free VPN at Risk
There are also a number of malevolent VPN providers who provide goods that are merely VPN in name. Although their VPNs are free, they provide little or no protection. These are mainly just hedging operations for cryptocurrency mining or a way to steal user data. Some may incorporate you into their peer-to-peer network and mine cryptocurrency using your system's resources. Others will save your information without shame and sell it to the highest bidder.
The best VPN for Reddit: our recommendation
Reddit users are known for their extensive research. From juicy news to VPNs, they cover everything. But we don't just rely on useful subreddits. We have tested different VPNs ourselves. A good VPN for Reddit should be fast, secure, and user-friendly. The ability to access blocked content in certain regions is also a great feature. You should therefore pay special attention to these factors when making your choice.
The result? We offer the best VPN for Reddit.
VuzeVPN is currently on sale for €2.99/month!
As we've previously demonstrated, your VuzeVPN subscription lets you to access any geo-restricted content on the internet. If you shop online, it's also the greatest way to protect your browsing and financial data, especially if you're using public Wi-Fi.
One subscription entitles you to five devices
Applications for Windows and MacOS are available
E-mail support is available
A 30-day money-back guarantee is offered
How do I install VuzeVPN for use with Reddit?
The actual technique varies depending on which service you choose and which gadget you want to use. Installing a VPN on a Windows computer, for example, is far easier than putting one up on a smart TV.
In most cases, this is what you will need to do:
Create an account on your VPN provider's website. Usually, a sign up button is available at the top of the home page.
Download the corresponding VPN application for your device. Most providers will automatically redirect you to the download page when you register.
Install the downloaded VPN client. This is a very simple process that should only take you a minute.
Log in to your VPN client. As a general rule, you can fill in the identifiers that you used when registering.
Open a list of server locations and click the server you want to connect to.
Click on the big "Connect" button to activate your VPN. In a few seconds, your VPN will connect you to the chosen location.
To Conclude
The best VPNs for Reddit can keep you safe and anonymous as you explore your favorite social network. They'll also let you get around geo-restrictions and unjustified prohibitions.
VuzeVPN is the tool for you if you're seeking for the greatest option on the market at the most affordable rates.