How to use: is Lensa AI jeopardizing my personal data?
Lensa AI is an application that uses artificial intelligence to generate images of your face using your selfies!
Is the outdated selfie you used as your profile picture starting to look stale? Chances are you've noticed that some of your acquaintances use the Lensa IA app to create charming cartoon images of themselves that look like celestial fairies or fearless warriors.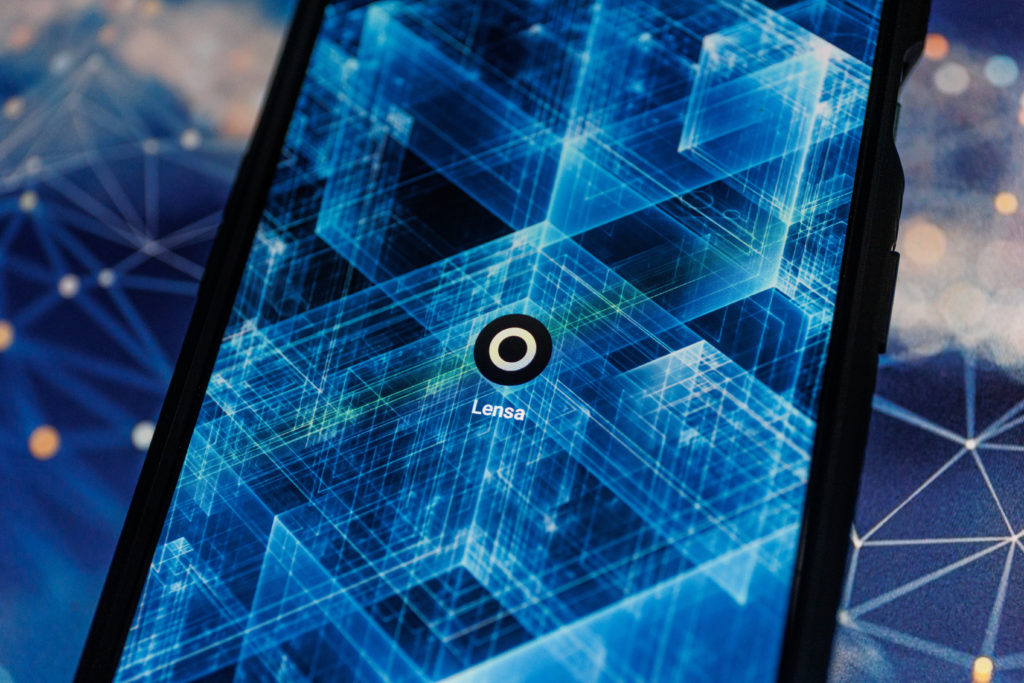 Lensa AI shakes up the algorithm of social networks and for good reason, the application is all the rage by generating impressive selfies thanks to artificial intelligence. Thanks to this, the software came first in the downloads of the stores. The idea was pretty good, but (yes, there is a but!) there are some issues with using the app. We tell you everything about this new trendy application and its excesses.
Successful App
According to data.ai, in the United States, Lensa has been the most downloaded app on both the App Store since the release of its Magic Avatar feature. AI Art occupies 3rd place today ahead of the giants Amazon, Netflix and Instagram. These mobile applications are often used in a fashion effect. Users take photos of themselves and the app transforms them into images taken from manga, animated films or video games. These applications provide unique images with an original style that the majority of people do not know how to create themselves.
Behind this success actually hides a sad truth, deplored by many artists: new generation AIs appropriate the work of others to learn and train their data model. You only have to look at the thousands of shares under many Twitter posts to realize the problem.
How to use "Magic Avatar"
The application's latest feature – "Magic Avatar" – allows you to generate portraits from your selfies using artificial intelligence. So far, nothing too bad. Indeed, you upload about ten selfies and the AI takes care of creating new ones in about thirty minutes. You then discover an image gallery that will allow you to rediscover yourself in prince or princess mode, fantasy, and many others. Obviously, this has a price, it takes about 5 € for the 50 portraits, but that does not in any way prevent it from satisfying the very many users of the application.
Nevertheless, the criticisms are there, and this is justified.
A ticking time bomb for privacy?
Returning to mobile applications, like Lensa, these can ask the user to provide them with a certain number of photos of their face to generate the artistic image. If the company behind Lensa claims that no photos are kept permanently, other problems arise. According to Professor Chanda Prescod-Weinstein, these photos are still used to train the AI and are converted into data. If nothing is confirmed yet, it could be that in the future, the AI generates images including pieces of the faces of the users.
An interesting point highlighted again by Buzzfeed is that Lensa, in this specific example, tends to give way too generous and sexualizing forms to women wishing to use Magic Avatar. People of color were even able to have their faces bleached by AI. In short, while the technologies deployed by AI image or text generators are impressive, they still seem to be sorely lacking in a precise legal framework.
Read the Privacy Policy
Before you begin, please take the initiative to carefully read the Privacy Policy and Terms of Use to fully understand what information is collected from you.
While it's difficult to understand exactly how a company manages and stores your data without unbiased research, this statement shows that it is taking steps to improve the process. However, downloads represent only a fraction of all relevant data management processes.
Protect the security of your data!
Although it may be your main concern, biometrics is not the only data that can be collected by your smartphone. Lensa may collect additional user information such as third-party analytics, log information, device IDs, and logged user information, so be sure to review Section 3 of its Privacy Policy for more details on this subject.
You can also contact Lensa, at privacy@lensa-ai.com, to opt out. Alternatively, if you are using an iOS device, take advantage of the built-in privacy setting and select the option to opt out of all data collection activities within this app, which may unknowingly collect more information than necessary. Despite your trust in Lensa, it is still possible that the company will transfer or sell your data if it is acquired by another larger company.
Consider the impact for true artists
While some artists embrace the creative potential of creative AI, others worry about its potential implications.
Instead of relying on generic AI, you can go the custom route and have smaller artists create digital artwork for your profile picture, wallpaper, or portrait.
On Instagram and Twitter there are many creative minds working in multiple styles, which you could never get from AI. Also, many of them are always looking for new orders, so don't hesitate! By investing just a small sum, you will receive something truly unique and special, designed especially for you.
Close the app when finished
After exploring all the options and choosing to purchase an Avatar plan, consider taking advantage of its Lensa IA photo editing tools. Is it something you will use often or will it just be another forgotten program on your phone? Security specialists advises anyone affected by data collection to exercise their rights by reviewing the settings and deleting the app after use.