How to watch the 2022 Winter Olympics online for free
With the 2022 Winter Olympics just around the corner, you're probably looking to get all the details together ahead of time, so you can just sit back and enjoy the event when the day comes.
The Opening Ceremony will take place on Friday, February 4 in Beijing and the competition will be broadcasted until February 20 on several major sports channels. NBC and the BBC will cover all events LIVE.
If you haven't had the chance to access these streaming sites from your country, don't worry! By using a VPN, you can get unlimited access to your favorite winter sports event this Olympic season.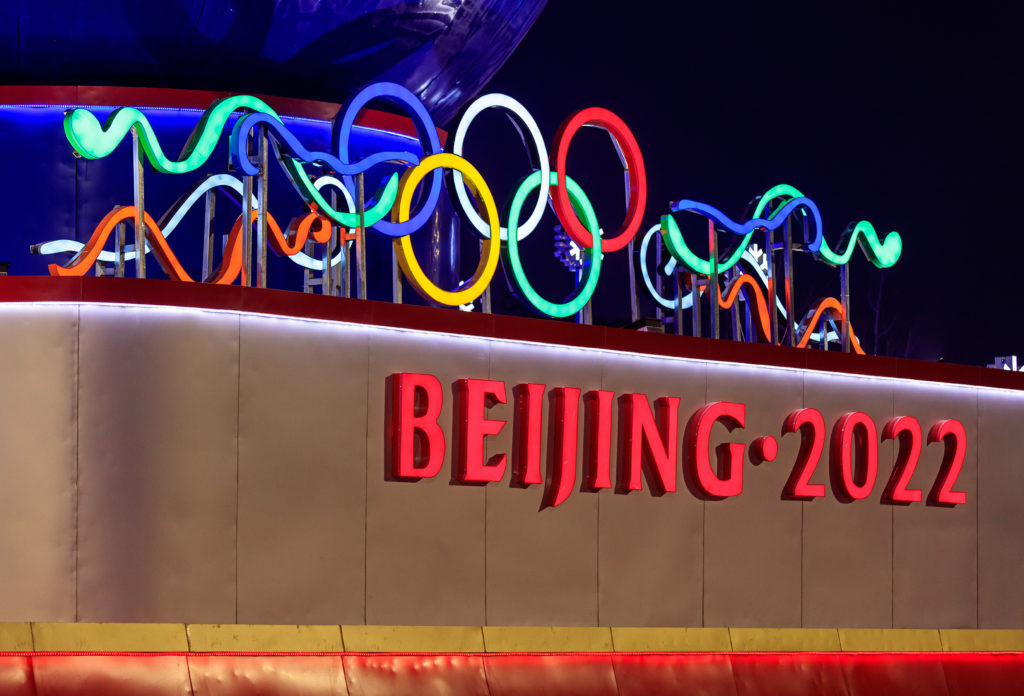 Learn more about this year's Winter Olympics
The biggest international winter sports fair in 2022 will be held in three different places: Beijing, Yanqing and Zhangjiakou. The Chinese capital, Beijing, will host the Opening Ceremony and Closing Ceremony, all ice sports and four of the snow events (snowboarding and big air freestyle skiing – men and women). The rest of the events will be split between:
Yanqing, a mountainous suburb of Beijing, where the alpine skiing and sliding events (bobsleigh, skeleton and luge) will take place.
Zhangjiakou (about 180 km northwest of Beijing), where the majority of skiing and snowboarding events will take place (freestyle, cross-country, ski jumping, Nordic combined and biathlon).
These Winter Olympics will see the highest ever percentage of female athletes competing for medals – 45%, up from the previous record of 41% at the Pyeongchang Olympics. The mascot for the Beijing Olympics is Bing Dwen Dwen, a wide-eyed panda wearing an ice suit with red hearts in the middle part of its paws – symbolizing purity, strength and hospitality.
Main events program details
This year, the International Olympic Committee has confirmed that only a limited number of spectators will attend live events due to the ongoing pandemic. Tickets will not be made available to the public and no one from outside China will be allowed to attend the competitions.
However, that doesn't mean you should miss out on any of the 15 most popular winter sports, or any of the 7 new ones. Here is the schedule of the most popular winter Olympic sports, posted on the official Olympic website.
How to watch the Olympics online live?
This is where our solution comes into play to watch the Olympics live if you are abroad.
We'll explain it to you quickly. A VPN is software that lets you bypass geo-restrictions. To do this, you connect to a server located in a territory for which you can see the OJ streaming live, and that's it! Thus, your browser thinks that you are located where you connect. When in reality, you may very well be on the other side of the world.
Nothing could be easier than watching the Olympics live on the internet with a VPN. We will quickly explain the procedure to you. You must first go to the site of a VPN provider such as VuzeVPN. You will then subscribe before downloading the software. Finally, once the software is installed, all you have to do is enjoy the Olympics live.
How to Unblock the 2022 Winter Olympics with a VPN?
As popular as the Winter Olympics are, they may not be available live in all corners of the world. There are only a handful of channels offering continuous live coverage of the event, and they may not be available in your country. Other alternatives may involve an expensive subscription or only aerial highlights. Things can get even more complicated if you're traveling and already subscribe to a sports service that isn't available in the country you're heading to.
Fortunately, all of this can be solved with a VPN. The best part is that it doesn't have to cost you a fortune and you'll be installed in just a few minutes. Here's how you can unblock the 2022 Winter Olympics with a VPN in four easy steps:
Choose a VPN that unblocks the major 2022 Winter Olympics streaming platforms.
Download and install the chosen VPN software on your device.
Connect to a VPN server that best suits your streaming needs.
Head to the streaming site to watch the 2022 Winter Olympics live.
Why not a free VPN to watch the Olympics live on the Internet?
It's tempting. On the one hand, you have a way to circumvent the Olympics streaming rights. And on the other, a way to obtain this luxury without paying…. But that would be naive! A free service is never a good idea, you always end up paying one way or another.
On the other hand, you never know how and that does not smell good. If you value your peace of mind, your anonymity, the quality of your bandwidth, the confidentiality of your data, go your way. Watching Olympics live is not worth stripping naked in the virtual world.
Where to watch the 2022 Winter Olympics?
As previously mentioned, this year's Winter Olympics will officially begin on Friday, February 4 at 6:30 a.m. Eastern Time (ET), with the Opening Ceremony broadcast live on multiple platforms.
Here are some of the international services that will be broadcasting this year's Winter Olympics (not live):
In Canada – SCSTNS, Sportsnet
In the United Kingdom and the Republic of Ireland – Eurosport, BBC
In most European countries – Eurosport
In Australia – Channel 7
In New Zealand – SkyNZ
In India, Pakistan and Bangladesh – Olympics.com
In Argentina, Bolivia, Chile, Mexico – Sport Claro
In Algeria, Bahrain, Chad, Egypt – Being in Sport
Why use a VPN to watch the 2022 Winter Olympics?
This year, NBC Universal is bringing record-breaking coverage of the Winter Olympics to all of its fans – more than 2,800 hours of entertainment broadcast on NBC, Peacock, USA Network and CNBC. Some of these channels will even broadcast Olympic events for free, but they are all geo-restricted. That means you won't be able to watch them if you live (or are currently staying) outside of the United States.
How do streaming services block users by location?
iPlayer, Peacock.com, and other websites can see your approximate geographic location by inspecting your IP address – a unique numeric code that your internet service provider assigns to each of its users. For example, since Peacock is only allowed to stream its content in the United States, it will automatically block anyone whose IP address is based in another country. The same will happen to anyone trying to access Channel 7 from outside Australia or anyone visiting the Eurosport online service from outside Europe and the UK.
With a VPN, you can unblock the Olympics from anywhere in the world.
Therefore, by connecting to a VPN, your traffic will be routed through a private server, so it will appear that you are in the country that the streaming service you are trying to unblock is in (regardless of your actual geographic location) . Your IP address will also appear as the one provided by the VPN server rather than your actual IP address.
So now if you try to live stream the 2022 Winter Olympics there will be no stopping you because Peacock TV or iPlayer's geo-restriction mechanisms will think you are in the US or UK respectively. This geo-hopping method works with streaming platforms other than these – as long as you subscribe to a top VPN service and connect to a server in the country you need to unblock.
Final note on how to watch the Winter Olympic Games live
If you are not in the Olympic stadium, you will feel the excitement and the vibrations from your couch, wherever in the world you are, on the channel of your choice and in complete safety. This is the promise made and kept by a powerful VPN.
When it comes to virtual private networks, it's better to stick to those that have proven themselves, like our VuzeVPN. It will allow you to watch the Olympics live on the Internet in perfect conditions.