Best VPN for Amazon Fire TV Stick in 2021
Make your Amazon Fire TV Stick even more convenient by pairing it with a VPN.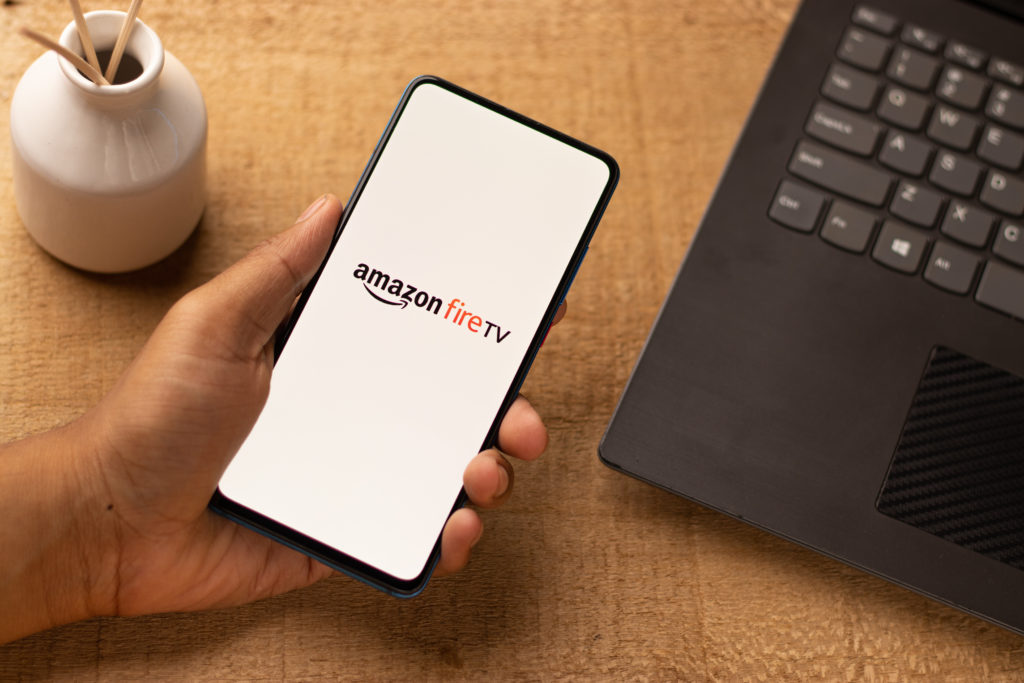 All you need to know about Amazon Fire TV Stick
If you are already a Fire Stick user, then you won't need us to know how wonderful and very comprehensive it is. It provides a platform to watch all your favorite streaming networks and services at home and anywhere you go. And when you combine your Amazon Fire TV Stick with a VPN, the range of possibilities becomes impressive.
In addition to keeping all your data secure, VPNs for Fire TV also allow you to locate your IP address anywhere in the world. This is especially useful if you slip your Fire TV Stick in your luggage, when you go on vacation or on a business trip. Downloading an Amazon Fire TV Stick VPN means you can instantly stream content as if you were at home. No matter the thousands of kilometers that separate you from it.
Likewise, if you know that a series or sporting event is broadcast elsewhere in the world, without any broadcast in your country, a VPN can help you change your IP address. So a VPN paired with your Amazon Fire Stick is a great way to upgrade your device … but which one should you choose?
How to choose your Amazon Fire TV Stick VPN?
Let's say you compared all the VPNs out there and you made your choice.
Once you've opened an account with the VPN of your choice, all you need to do is go to the Amazon App store and install the corresponding app for your Stick. Thanks to this, you will not have to manually configure your new interface.
Good performance is always important for streaming, so you want a VPN provider that offers fast and reliable connections. A plentiful number of servers is also helpful in finding the fastest server – the more options you have, the better. And of course, make sure the provider has servers in the region where your favorite shows are available, which you can access through a free trial on the Prime Video service.
Amazon Fire TV Stick and VPN FAQs
What is an Amazon Fire TV USB stick?
We're assuming that if you've found your way to this page, you probably already have a good idea. But if not, let us find out.
Launched in 2014, Amazon's Fire TV Stick is Chromecast's direct competitor. The device plugs into an HDMI port and allows any TV to stream content over a Wi-Fi network – turning the device into a very well-equipped smart TV. They're super portable and ridiculously easy to use.
How do I install and use a VPN on Amazon Fire TV?
It's really, really easy – especially compared to using a VPN on game consoles and some other TV streaming services. So, once you have signed up for any of the above services, head over to the Amazon App store and install the corresponding app. Then all you have to do is activate your VPN and select a server suitable for your location. You are ready for streaming!
Is a Free VPN Enough to Watch Amazon Fire TV?
In short … no. One of the main drawbacks of most free VPNs is that they limit the amount of data that can be used with their service – often with fairly strict maximums on a daily or monthly basis. So if you plan to use your VPN for Prime Video sessions, a free VPN won't hold up.
Apart from that, free providers often have lots of ads in their apps. And they don't tend to have dedicated Amazon apps either, which will force you to resort to some wobbly workarounds to get it to work with your Fire TV Stick or Box.
Therefore, you should not choose a free VPN for Amazon Prime Video. Only a paid VPN can guarantee stability and a high connection speed. Indeed, using a free VPN carries risks.
Lack of security
A free VPN cannot provide optimal internet browsing security. The protocol used, encryption, or leak protection may not be set up correctly with a free VPN.
Speed limit
A free VPN can slow down your browsing or downloading speed. Free VPNs can only offer limited bandwidth and download quotas per month. They also cannot provide access to all catalogs on streaming platforms.
Disclosure of anonymity
A free VPN cannot guarantee that it will remain anonymous while using it. Free VPN providers can save your data, keep logs and logs and can therefore reveal your identity. Most free VPNs do not have the Kill Switch feature which can fully ensure anonymity.
Is it legal to watch Amazon Prime Video with a VPN?
In most countries, there is nothing illegal about using a VPN. They are in fact user services for keeping them safe online. Users are responsible for what they do with it, as VuzeVPN specifies. However, the position of streaming platforms, like Amazon Prime Video, is not always positive.
Amazon Prime Video imposes geo-restrictions on its services, but it's not for the sake of hindering its subscribers. This is a protection against infringement of copyright laws. In fact, Amazon Prime Video must, in order to broadcast a program, have the broadcasting rights for it for the country in which it wishes to broadcast said program. However, some films and series are broadcast by other channels.
In addition, Amazon Prime Video, like many other streaming platforms, uses VPN blockers to enforce these rights. The channel therefore does not authorize the use of these services and, usually, may block known IP addresses.